View articles published in: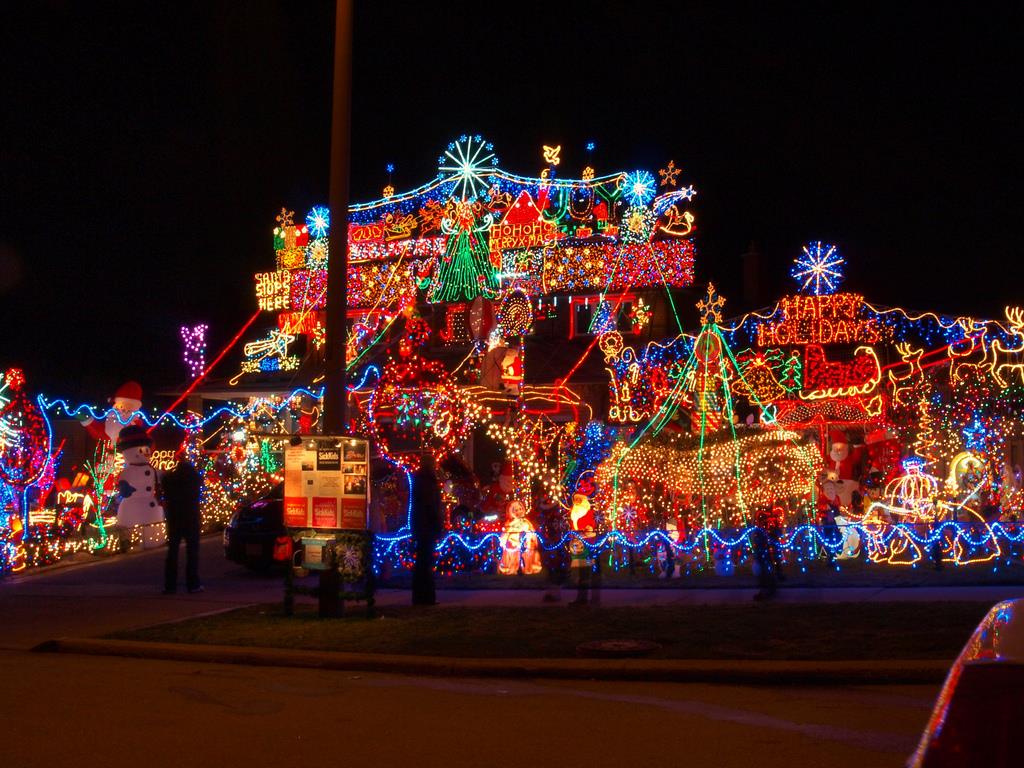 Published: 12/12/2017   Last Updated: 12/12/2017 15:24:59   Author: LBH    Tags: Tenants, Letting Agents, Christmas
Christmas is just around the corner and we can almost hear the sound of Santa's bells. But before you leave your home to visit family for the holidays, we have some top tips to share with you to ensure you don't have any issues while you're away...
1. Update emergency contact details
Make sure that you know how to get in touch with us in the event of an emergency. Our office will be closed Friday 22nd December at 4pm, and will reopen on Tuesday 2rd January 2017 at 9am. Emails will not be monitored during this time. In case of emergency only, out of office hours, please send us an SMS to 07966 662971 with your name, address, phone number and the full details of the problem. If the issue is deemed to be an emergency, our Out of Hours Team will call you back to arrange the necessary action. Please note this number is for emergencies only and you may be charged an small administration fee for incorrect use.
Non-urgent repair requests should be emailed to us in the usual way and will be actioned as quickly as possible upon our return on the 2nd January.
2. How to avoid burst pipe disasters
It is essential that heating is left on low and us not switched off. Pipes can freeze and then burst during the cold weather and this can lead to major leaks causing much damage to property and your contents. To ensure this does not happen, we kindly request you leave your heating on low and constant over the winter weeks when you are not home. If damage is caused due to your failure to do this, you may be liable for associated costs - so it is vital you do so.
3. Know thy boiler
Burst pipes and other potential problems can be prevented by ensuring that the heating remains on low during cold spells. Be sure to know how your heating system works. If you require a copy of your manuals, these are available on line (by searching the make and model) or from Dwell during office hours. If there is any issue with your heating or hot water (boiler) not working properly, the first thing to do before calling the emergency number is to check the pressure. This should be set between 1 and 2 bar on the gauge. Pressure drops are by far the single most common problem with heating and hot water. If the pressure has dropped to around 0, you can top this up yourself by opening the value for the filing loop and increasing the pressure. Ensure you know how to do this correctly by reading the manual before attempting to do so. If you can't find a user manual, please google the make and model number for details.
4. Know thy stop tap
It is essential you know where to find the stopcock in the event of a plumbing emergency. Please make familiarise yourselves with the stopcock location if you do not know where it is. If there is a leak, the stopcock will need to be turned off quickly to avoid damage to the property, so it is important that you know where it is.
5. Security
If you are going away over the Christmas period (or, indeed, at any time during the year), you might consider having a lighting timer system fitted. This can be an effective way of reducing the chances of burglary. Always ensure all doors and windows are locked securely too and alarms are set if provide.
5. Know thy fusebox
Ensure you know the location of your fuse box. If an electical itme, sockets, or lights stop working suddenly it is usually due to a tripped switch on the fusebox. Check this first and reset the switch. You might also consider leaving a torch in an obvious location (for example the kitchen) in order to make sure you can find it in the event that a fuse is blown or a switch tripped.
6. Avoid the dreaded condensation
Condensation can damage paintwork and fixtures and fittings, and can be a problem during the colder winter months. This can be seen as black mould on cold surfaces which are poorly ventilated, and is often confused with damp. Make sure that you keep rooms properly ventilated, and that an even heated temperature is maintained throughout the property, in order to reduce condensation.
7. Stay covered
Make sure your contents insurance policy is up to date and it hasn't expired. This policy should cover you should the worst happen - fire, theft, loss, or accidental damage, In addition, under the terms of your tenancy agreement, you are required to advise us if you are leaving the property for more than 14 days. Please send us an email to let us know if you are going away for 2 weeks or more. This often affects the terms of your landlords insurance policy and may also affect your contents insurance policy. If you need a contents insurance quote,
contact us here
and we'll get you a great quote.
Thank you for your assistance in looking after your home this Christmas!
We would like to take this opportunity to wish you a very Merry Christmas and a Happy 2018!
The Team at Dwell Leeds
#MovingYouForwards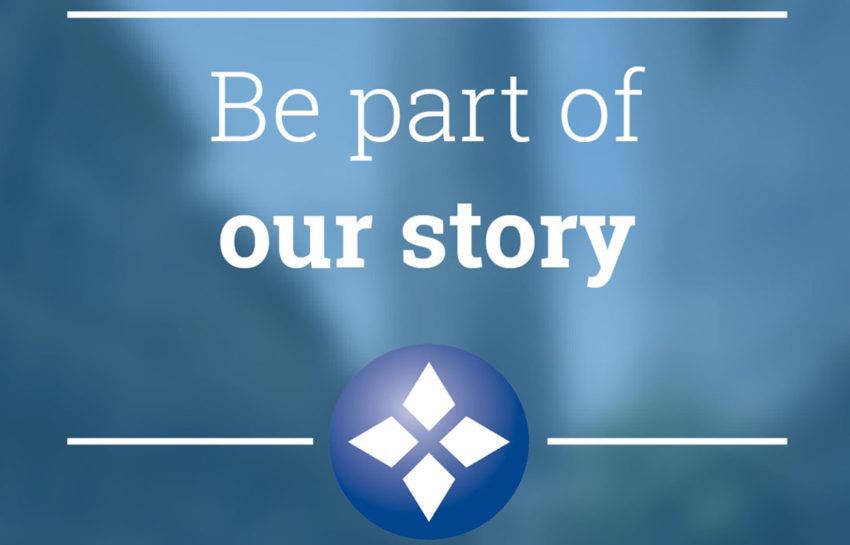 Published: 07/12/2017   Last Updated: 07/12/2017 10:27:09   Tags: Recruitment, Hiring
Exciting news! We're looking to add a new member to our dynamic and growing team!
The person we are looking for will be very positive, passionate, energetic, pro-active, and will have a great attitude.
This new team member will lead our property sales with a strong focus on new business generation, as well as arranging and carrying out viewings, negotiating sales and lets, and managing sales and lettings progression. The candidate will have a confident, persuasive, and professional manner.
We are looking for a minimum of 2 years experience in a similar role.
Role: Sales Negotiator/Valuer.
Position: Full time, permanent (subject to Probation Period)
Salary: Competitive
Commission: Uncapped
Company car: Included
Holiday: 29 days including bank holidays
Mobile phone: Included
Start date: December 2017 - February 2018
If you know someone in particular that would be a natural fit for this position, please share this with them or
contact us here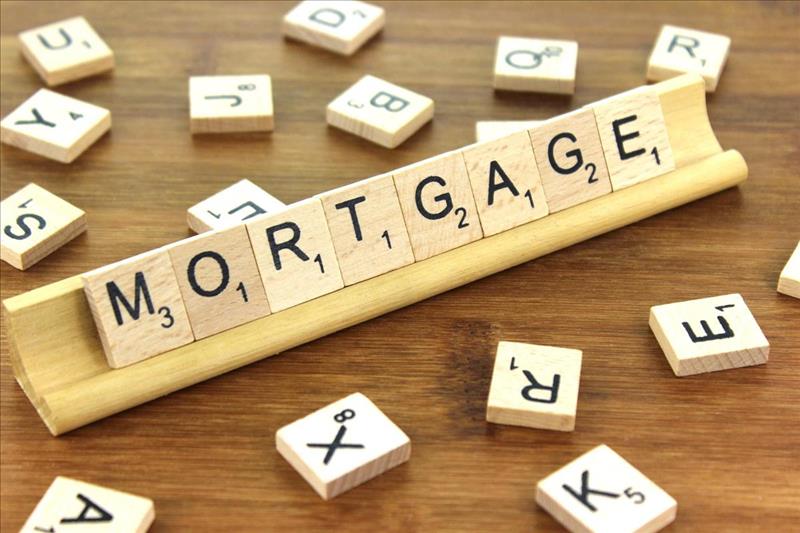 Published: 06/12/2017   Last Updated: 06/12/2017 12:25:37   Author: JG    Tags: Interest Rates, Buy To Let, Mortgages, Landlords
On the 2
nd
November 2017, Mark Carney the Governor of The Bank Of England announced that interest rates would rise for the first time in 10 years.
August 2016 saw the last change when there was a cut from 0.5% to an all-time record low base rate of 0.25%.
The Bank Of England estimates that almost two million mortgage holders will not have experienced an interest rate rise since taking out their mortgage.
The rise in the base rate was seen largely as a measure to control the effects of increasing inflation.
Experts predict the change to be the start of further steady incremental increases in the interest rate that are still to come.
Savvy borrowers have been fixing their mortgages to combat these effects.
Yesterday the Financial Times reported a record rise to Buy To Let rates. According to the FT, the average 2 year tracker has risen by 0.2 percentage points to reach 2.43% since the hike on 2
nd
November. This is the largest increase recorded on the website
moneyfacts.co.uk.
Forecasts of further gloom follow in the wake of the criteria changes for portfolio landlords, on top of increased taxation due to 'Section 24' and the removal of mortgage relief, and the 3% hike to stamp duty on new property purchases.
To offset these effects, and to avoid getting caught up in further increases to mortgage interest rates, we recommend speaking to an expert now.
We work with a excellent independent Mortgage Broker that specialises in both Buy To Let and residential mortgages, and who has access to the very best rates available on the market today.
Not only that, our Mortgage Broker has a fantastic limited time only offer exclusively for customers of Dwell Leeds!
If you would like to arrange a FREE consultation and to see how you could benefit,
request a call back now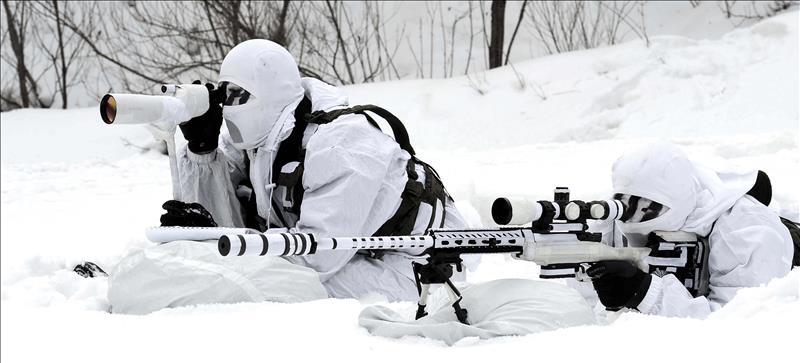 Published: 01/12/2017   Last Updated: 01/12/2017 15:34:13   Author: SD    Tags: Estate Agents Leeds, Vendors, Sell Your House
The nights are drawing in, the temperatures are plummeting, and you are probably thinking that no one in their right mind would be looking to sell their home at this time of year.
In the lead up to Christmas, many buyers put their search on hold in favour of completing the Christmas shopping, staying warm and dry and generally winding down for the end of the year.
But what about the period just after Christmas? Most people don't return to work until after the new year and apart from polishing off the remainder of the Christmas turkey, they have a lot of time on their hands to think and plan.
Untapped Opportunities
With days and days without the stress of work, people start to get things in order, set new goals and get ready for the year ahead. Many set New Year's Resolutions, which often include moving home.
Before you know it they will be reaching for the phone or tablet and heading to Rightmove to begin their search…
With a huge number of potential buyers browsing available properties, this is a prime opportunity to market your home to the many motivated buyers beginning their search. It is therefore important that your property is visible, with a great advert to boot.
In fact, Rightmove data shows a 26% rise in people searching Rightmove for properties from January – March when compared with October – December. This surge in interest is a prime opportunity for you to take advantage of when selling your home.
But wait, this opportunity doesn't end here….
This is because most vendors are waiting for Spring to list their property. This means there are less properties available for buyers in December and January. This means less competition for you!
More demand + Less competition = Great opportunities for you!
How You Can Capitalise
At this point, you're probably thinking that producing your great property ad takes time and a lot of effort. And we'd agree!
So, let's talk logistics……. You've got family round for Christmas and tidying for photographs is a stress you can do without. Not only that, your agent wants to visit to measure up and a contractor needs to visit to carry out an Energy Performance Certificate. Nightmare!
The answer…… remove the stress and get it all done before the festive period arrives. Christmas is a time to enjoy in peace with your family and I'm certain that no one dreams of a Christmas tidying up after the family so their agent can come round and take photos. So why not avoid this inconvenience? By instructing an agent to prepare the advert in late November/early December, you can enjoy Christmas safe in the knowledge that you are ready to hit the ground running after the festivities are finished and to catch the surge in buyer interest.
If you are thinking of selling your home and want to take advantage of the busy New Year period – we're on hand to help. If you have a property you would like to sell in the New Year and you need a great Estate Agent in Leeds, give us a call and get ahead of the game now.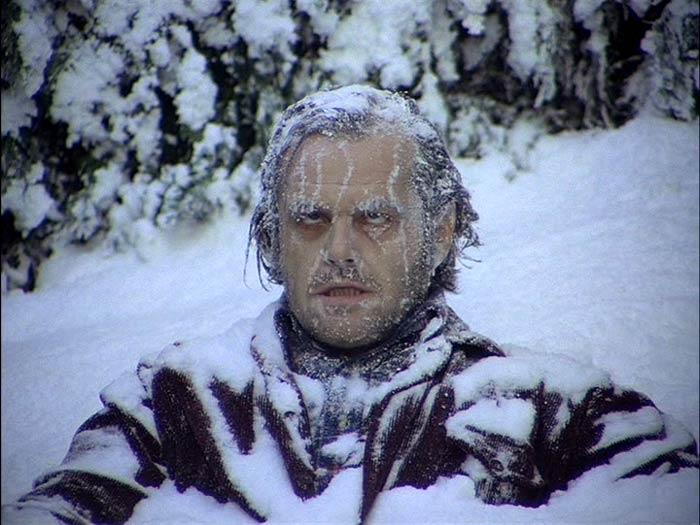 Published: 22/11/2017   Last Updated: 22/11/2017 17:21:14   Author: LBH    Tags: No Heating, No Hot Water, Boiler Broken
So here it is…winter is upon us! The nights are drawing in and it's pitch black by the time you get home from work. It's cold and wet but you know that when you get home you can get really cosy and snuggly.
You pull up outside, park up, get your bags and duck out of the rain into your home putting the lights on as you get through the front door. But what's this? It's freezing! It's not warm or snuggly. What's going on? The radiators are cold, but they shouldn't be! You run the hot tap. Cold…. Still cold……Still
COLD
………!
Disaster!
I've got no heating and hot water!
It's 6.30pm and you fear getting this fixed tonight is not going to easy.
Whilst your boiler has been merrily working well all summer long, it suddenly decides that it's just too tired on these dark, cold, wintery days to bother doing its job anymore and has totally given up!!
So what do I do?
Well firstly - don't panic!!
There is usually a really easy solution that you can action yourself now – no tools or expert knowledge required – but boy oh boy will you feel proud (and warm again!) once you have done it!!
So here goes…
First, you need to check the pressure on your boiler. Don't worry – this isn't as scary as it sounds!
Your boiler will have a dial or display on it showing how many "bar" the boiler pressure is set at.
It should be ideally between 1.5 bar and 2.0 bar. If it is lower than this, the boiler simply won't fire up and you'll be as cold as a snow man!
If you notice the pressure is lower than 0.5 bar, this is usually why the boiler has stopped working. It can't operate with low or no pressure. It's a bit like a car trying to run without any oil. The good news is that you can top the pressure up yourself easily!
There will usually be a small "tap" on the boiler that you can turn, that will allow water to run into the boiler to increase the pressure. Don't worry here – this is designed for you to operate. You do not need specialist knowledge or a tradesman for this. The "tap" is usually plastic and usually black. It usually sits on a silver flexible hose and it's usually beneath the boiler.
If you don't see it straight away, or if there are more than 1 "tap" or valve, don't worry.
Now all boilers are slightly different, so it's best to find the instructions on how to top up the pressure on your boiler first. We advise Landlord's to leave the instructions for your boiler in the house for your reference so often these will be in a safe place close to the boiler, in a house file, or ina kitchen drawer for example. If you're a tenant that we look after, you can't find them and it's during office hours - give us a call and we'll be happy to help. If not search google for a copy of your user manual for your specific boiler which will show you exactly where this tap is. You'll need the make and model of your boiler to allow you to find the right manual on line….and make sure you do not touch any moving parts until you are certain you are opening the right tap!
Once you have located the tap, open it up – you will hear water rushing in to the boiler – don't worry, this is what you want to hear. Watch the pressure rise on the display and when it reaches between 1.5 and 2 bar, turn off the tap and leave it closed as it was before. Take care not to over pressurise the boiler here, don't go over 2.5 bar! If the pressure goes to high it could damage the boiler, so go steady. But don't worry - you can do this!
Following these simple steps should easily solve any simple pressure issues! Yeah!!
If there is still a warning light on the boiler, or if the heating or hot water still doesn't come on right away, you may need to hit the "Reset" button. If you can't see it, consult the manual again.
If these steps still don't solve it, you may need an engineer to attend. (It is worth noting though that if when they do attend, they find it is just an issue with the pressure as already mentions, not only will you feel very silly (oops!!) but you may also be charged their call out fee as topping up the pressure is classes as a normal tenant like obligation, (similar to changing a light bulb – you don't need an electrician to do it – you can be your own hero!!)
If an engineer is needed, and your property is managed by Dwell Leeds, then just call our office and the team will be able to assist in arranging an engineer. It will be helpful to have the boiler make and model to hand when you call. If it's outside of office hours, you can consult your move in pack for the emergency number and get in touch. Please let us have your name, the property address, and the make and model number of the boiler so we can help you best.
Oh and one last little festive top tip for you….If you are going away over the holiday season, please make sure you don't turn your heating off completely! Whilst we understand you may think this is a good idea to save a few pounds to spend on festivities by reducing your utility bills, its actually a really really bad idea!!
Let me explain why…
Frost protection in winter
**IMPORTANT** During the cold weather, the water in the pipes might freeze if they get really cold. The frozen water will then expand, crack the pipes and then when the water does start running again, the water escapes through these cracks and leaks ALL OVER your property! Total and utter NIGHTMARE!!! And flooding your home and all its contents will not be a great start to the new year when you return home! And your Landlord will not be pleased!!!
So please please take care and always leave your heating on low and NEVER turn it completely off!!
We are hopeful this information is useful and allows you to stay warm and cold and flood free over the winter period!
If you like this blog and think your friends just might need some cosy winter advice too, why not share it – we always know that one person who is always FREEEEEZING! So be a great mate and spread the word!
Show More Articles