View articles published in: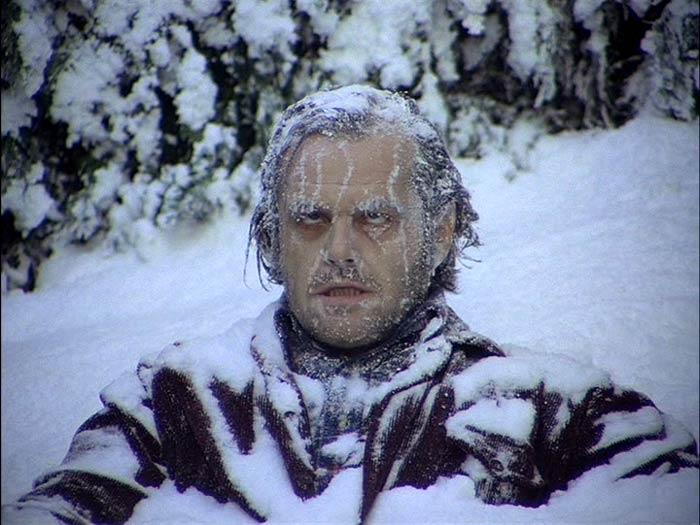 Published: 22/11/2017   Last Updated: 24/11/2020 16:20:47   Author: LBH    Tags: No Heating, No Hot Water, Boiler Broken
So here it is…winter is upon us! The nights are drawing in and it's pitch black by the time you get home from work. It's cold and wet but you know that when you get home you can get really cosy and snuggly.
You pull up outside, park up, get your bags and duck out of the rain into your home putting the lights on as you get through the front door. But what's this? It's freezing! It's not warm or snuggly. What's going on? The radiators are cold, but they shouldn't be! You run the hot tap. Cold…. Still cold……Still
COLD
………!
Disaster!
I've got no heating and hot water!
It's 6.30pm and you fear getting this fixed tonight is not going to easy.
Whilst your boiler has been merrily working well all summer long, it suddenly decides that it's just too tired on these dark, cold, wintery days to bother doing its job anymore and has totally given up!!
So what do I do?
Well firstly - don't panic!!
There is usually a really easy solution that you can action yourself now – no tools or expert knowledge required – but boy oh boy will you feel proud (and warm again!) once you have done it!!
So here goes…
First, you need to check the pressure on your boiler. Don't worry – this isn't as scary as it sounds!
Your boiler will have a dial or display on it showing how many "bar" the boiler pressure is set at.
It should be ideally between 1.5 bar and 2.0 bar. If it is lower than this, the boiler simply won't fire up and you'll be as cold as a snow man!
If you notice the pressure is lower than 0.5 bar, this is usually why the boiler has stopped working. It can't operate with low or no pressure. It's a bit like a car trying to run without any oil. The good news is that you can top the pressure up yourself easily!
There will usually be a small "tap" on the boiler that you can turn, that will allow water to run into the boiler to increase the pressure. Don't worry here – this is designed for you to operate. You do not need specialist knowledge or a tradesman for this. The "tap" is usually plastic and usually black. It usually sits on a silver flexible hose and it's usually beneath the boiler.
If you don't see it straight away, or if there are more than 1 "tap" or valve, don't worry.
Now all boilers are slightly different, so it's best to find the instructions on how to top up the pressure on your boiler first. We advise Landlord's to leave the instructions for your boiler in the house for your reference so often these will be in a safe place close to the boiler, in a house file, or ina kitchen drawer for example. If you're a tenant that we look after, you can't find them and it's during office hours - give us a call and we'll be happy to help. If not search google for a copy of your user manual for your specific boiler which will show you exactly where this tap is. You'll need the make and model of your boiler to allow you to find the right manual on line….and make sure you do not touch any moving parts until you are certain you are opening the right tap!
Once you have located the tap, open it up – you will hear water rushing in to the boiler – don't worry, this is what you want to hear. Watch the pressure rise on the display and when it reaches between 1.5 and 2 bar, turn off the tap and leave it closed as it was before. Take care not to over pressurise the boiler here, don't go over 2.5 bar! If the pressure goes to high it could damage the boiler, so go steady. But don't worry - you can do this!
Following these simple steps should easily solve any simple pressure issues! Yeah!!
If there is still a warning light on the boiler, or if the heating or hot water still doesn't come on right away, you may need to hit the "Reset" button. If you can't see it, consult the manual again.
If these steps still don't solve it, you may need an engineer to attend. (It is worth noting though that if when they do attend, they find it is just an issue with the pressure as already mentions, not only will you feel very silly (oops!!) but you may also be charged their call out fee as topping up the pressure is classes as a normal tenant like obligation, (similar to changing a light bulb – you don't need an electrician to do it – you can be your own hero!!)
If an engineer is needed, and your property is managed by Dwell Leeds, then just call our office and the team will be able to assist in arranging an engineer. It will be helpful to have the boiler make and model to hand when you call. If it's outside of office hours, you can consult your move in pack for the emergency number and get in touch. Please let us have your name, the property address, and the make and model number of the boiler so we can help you best.
Oh and one last little festive top tip for you….If you are going away over the holiday season, please make sure you don't turn your heating off completely! Whilst we understand you may think this is a good idea to save a few pounds to spend on festivities by reducing your utility bills, its actually a really really bad idea!!
Let me explain why…
Frost protection in winter
**IMPORTANT** During the cold weather, the water in the pipes might freeze if they get really cold. The frozen water will then expand, crack the pipes and then when the water does start running again, the water escapes through these cracks and leaks ALL OVER your property! Total and utter NIGHTMARE!!! And flooding your home and all its contents will not be a great start to the new year when you return home! And your Landlord will not be pleased!!!
So please please take care and always leave your heating on low and NEVER turn it completely off!!
We are hopeful this information is useful and allows you to stay warm and cold and flood free over the winter period!
If you like this blog and think your friends just might need some cosy winter advice too, why not share it – we always know that one person who is always FREEEEEZING! So be a great mate and spread the word!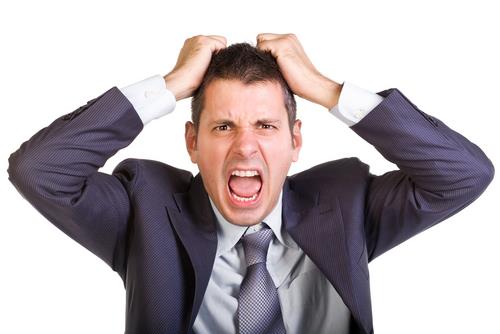 Published: 08/11/2017   Last Updated: 24/11/2020 16:20:37   Author: JG    Tags: Landlords
For those of you that know me, I'm a quiet thoughtful kind of a chap. Someone not prone to outbursts or high emotion. But every now and again I have to have a bit of a rant to get it off my chest. Maybe I've had too much coffee this morning, or maybe I got out the wrong side of the bed. Who knows. But today is one of those days.
If you're a Landlord and you're managing your own property/properties, could I ask you a question? Here it is...
ARE YOU CRAZY?
I don't mean to be rude, but I really believe you are. But I also believe you don't know it yet. Here are some reasons why.
Legislation has gone through the roof! Your liability is massive! There are pitfalls everywhere that you probably don't know about. Bear traps you're walking into blind. You're almost certainly breaking the law and not realising it. We see it all the time. If your tenant knows more about lettings legislation than you do, then you could be in trouble.
Our blog page covers some of these landlord pitfalls and how to avoid them, as well as changes in legislation to educate, inform, and spread awareness. Although covering them all is going to take a very long time! And you can't afford to wait because getting it wrong can be very expensive!
But all of this aside – I'm here to tell you, you are not valuing your time properly! You can't be. Because to do everything the government expects you to know and do would take you hours and hours every month. What is your hourly rate in your job? Even if you're not working, do you really want the hassle and worry of getting it wrong? You can't possibly have the time, energy, and processes in place to manage your tenancies effectively. You cannot focus on this and your career, family, hobbies, or a combination of these things if you're worrying about all the things you need to do to comply with the law. Not without the stress, worry, and a lack of peace of mind. Unless of course you're a full time landlord and this is your job. But if that's the case, I've really got to question your sanity! Man, that's a tough job. Believe me, I know.
It's my belief that Landlords wanting to manage their own properties don't see the issues that they will face given time. They don't know what their responsibilities are, what can go wrong, or what the implications are for getting it wrong. It's usually naivity – after all, you don't know what you don't know. But if it wasn't for this, there are very very few landlords that would take this responsibility on. The ironic thing is that those new to being a Landlord are more likely to fall into this camp, and because of a lack of experience they're the ones that are even more likely to have problems.
How do you know you are providing a safe environment for your tenant? What about gas and electrical safety, smoke and CO regs, legionella and the HSE, HHSRS, the De-Regulation Bill, deposit regs, the Immigration Act... Are you still with me? Do you know exactly what is required under each of these areas? It's hard enough for the professionals to keep up and remain compliant, and we do this all day! If this isn't your job, how are you going to manage all of this? Why would you choose to have this on your shoulders?
For the more experienced and full time Landlords out there - if you want to grow your property business, wouldn't you be better focusing on sales rather than operations? In other words, wouldn't you be better acquiring more properties with your time instead of managing tenants? Outsourcing the management to a company that is equipped to deal with it. It's far more effective to spend your time focusing on the on the top line, not on cost saving. You do realise you can outsource all the time consuming, nitty gritty, the tie-you-in-knots paperwork, the tenant issues and disputes, the visits to the property, the contractors, the list goes on. It's stressful!
So what can you do about it?
You can get rid of all of this by using a company with the software, systems, technology, experience, knowledge, training, qualifications, accreditations, great customer reviews, insurance, time… A company that is set up to do all of this stuff for you. For just 10-12% of the rent? Wow! If that isn't really great value, I don't know what is!
Look, I know I'm biased. This sounds like scare tactics. It may even sound like preaching. If that's the case, then I'm sorry.
But the truth is that I passionately believe this. I ask myself, "If I didn't run a Letting Agency, would I attempt to manage my own tenants and properties..."?
...Not a chance! Nada. No way. I'd look for a Letting Agency that I know would do a great job to free up my time to spend on the important things in my life. Letting Agencies are everywhere, but great ones are hard to find. But they are there, and you can find them. And the value they add can change your life. Big statement I know, but it's true.
Time is your most valuable asset. It's the only thing you can't get more of. Spend it on what you love. My guess is, it's not this.
I could be wrong of course and I'm interested to hear your thoughts and comments. Hit me up, let me know.
If you agree, hit share now.
Jon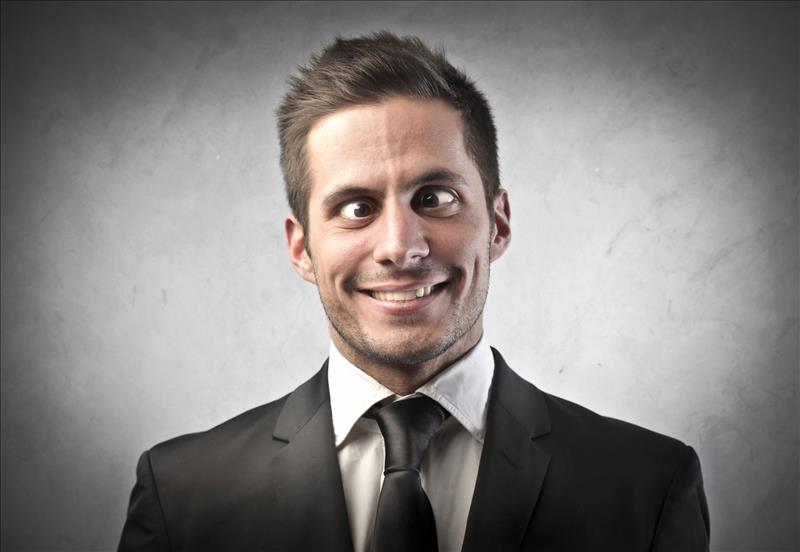 Published: 05/11/2017   Last Updated: 24/11/2020 16:14:58   Author: JG    Tags: Tenancy Renewals, Property Management, Landlord Tips
Every Landlord that carries out tenancy renewals knows it's not as simple as photocopying a piece of paper.
In fact our research shows that most Landlords managing their own properties actually choose not to do them at all. The reason being that it's a hassle, it's time consuming, and they are busy with other things.
That's completely understandable given the process. It is a hassle and it does take time.
If a tenancy isn't renewed by a further fixed term agreement, and neither party serves notice, then the tenancy will roll onto a statutory periodic contract. This is of course fine, but there are hidden pitfalls with this method. Read on to find out what they are.
THE RENEWAL PROCESS GOES LIKE THIS
Have a system that alerts to a renewal date coming up in future and allow time for correspondence with the tenant to establish if they wish to renew their tenancy, and if so, for how long. Given that statutory notice outside of a fixed term tenancy is 1 month's notice from the tenant (before a payment date where the rent is paid monthly) and 2 month's notice from a Landlord (before a payment date where the rent is paid monthly) the renewal correspondence would normally take place approximately 3 months from the end of the tenancy
The Landlord would also want to decide whether to renew the tenancy, and if so, for how long.
In order to make an informed decision it's wise for the Landlord to visit the property to carry out a routine visit. This will help the Landlord to understand how the property is being looked after and to see if there are any repairs that need to be actioned that the tenant has not reported. It will also give the Landlord the opportunity to establish if the number of occupiers at the property is the same as what is expected. There are legal implications if the tenant is found to be subletting. Not only that the Immigration Act 2015 makes the Landlord legally liable for housing occupants that don't have the legal right to reside in the country. There is a £3000 fine to the Landlord per illegal occupant.
The Landlord should then check the current level against the current market rent for the property. Rents may have gone up or even down since the start of the previous tenancy period. If the market rent has gone up, then it may be worth negotiating an increase to the rent in line with market conditions
If the rent is to be increased, the Landlord should serve a Section 13 notice at least 1 month before the end of the tenancy (from a payment date where the rent is paid monthly)
The renewal paperwork can now be drawn up and sent out for signatures. Landlords should ensure that their AST's are up to date and inclusive of recent changes to legislation
The Landlord must issue the government's How To Rent Guide (and be able to prove they issued it). If this is not done, the Landlord cannot legally serve a Section 21 notice. This means they cannot legally ask the tenant to leave the property. This could mean they will have to simply wait until the tenant wishes to leave, which could be months or many years down the line. Which is clearly a potentially very big problem.
The Landlord needs to ensure the tenant has also signed the AST and both parties retain a signed copy

WHY BOTHER WITH THIS?
Given that it's quite a convoluted process, why would Landlord's choose to do this and not rely on statutory periodic contracts? Here's why
By carrying out inspections of the property to establish if the Landlord would choose to renew the tenants agreement, the Landlord will be able to see if the property is being looked after properly and it often helps to catch small maintenance issues before they turn into large ones. It's quite common for tenants not to report maintenance issues that the Landlord should be aware of. Landlords expect that there isn't a problem until one is reported, but often that is just not the case. For example condensation or a constantly dripping upstairs tap that gradually get worse and have knock on effects several months down the line. We know many instances where Landlords chose not to carry out renewals or inspections to find out the property needed a full refurbishment at the end of the tenancy at a cost of several thousands of pounds which greatly exceeds the deposit. This could have been avoided by following the above process
The Landlord may discover the property is being sublet
The Landlord may discover they are housing illegal immigrants and avoid a large fine and possible prison sentence
The Landlord will ensure they are not leaving money on the table by charging market rate for their property
Having organised the renewal early on in the process results in having a longer run up to re-letting. Having more time to advertise the property and find a new tenant often reduces void periods in between tenants.
The Landlord will have the peace of mind that the tenant may not give 1 month's notice at any time and will help them plan further ahead
Some insurance policies will insist on fixed term tenancies
Some buy to let mortgages will insist on fixed term tenancies
SUMMARY
We know that tenancy renewals are valuable but they are also time consuming and complex. Getting it wrong can and does cost Landlords a fortune. Unfortunately we've seen it many many times and unfortunately we know we'll see it many more times yet.
A good managing agent is set up to handle this process for their Landlord customers and they take care of it all for them.
If you're a Landlord and you could use some assistance with the process, give us a call and we'll see how we can help you best.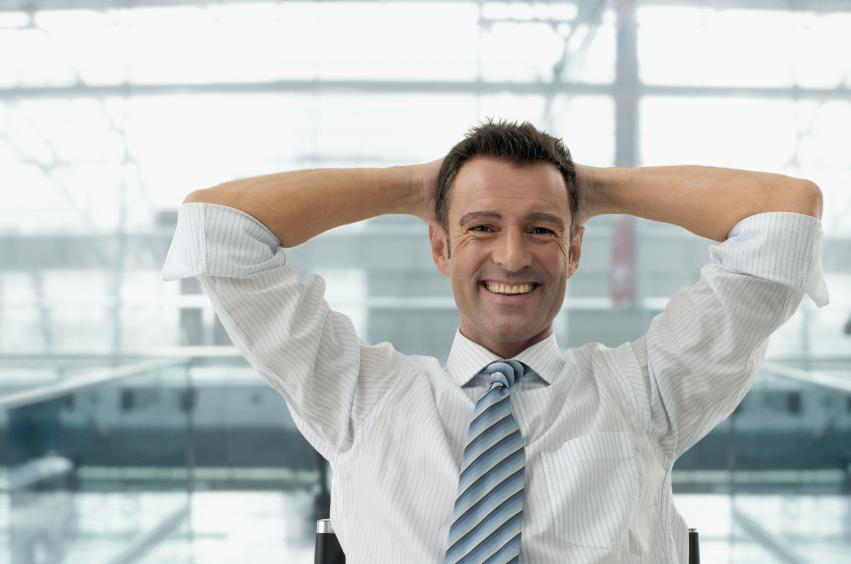 Published: 25/10/2017   Last Updated: 24/11/2020 16:14:49   Tags: Online Agents, Property Management, Letting Agents
"Online" or "Call Centre" Letting Agents have arrived, and although they have had nowhere near the impact the Online Estate Agents have had in recent years, they are almost certainly here to stay.
Having researched a number of Online Letting Agents, we thought we'd summarise the pros and cons of these types of agents to save you hours of research, and so you can make an informed decision on which type of Letting Agency suits your circumstances best.
Pros
Modern and easy to use website
Online chat
Viewings can be booked online 24/7
Cheaper entry price (usually 10-20% lower than local agents)
Fixed fees
Minimum service options
Clear definitions
Clear service options
Sign terms online
Local agent often available in your area
Cons

The landlord is required to upload their own photos
The landlord is required to write and upload their own detailed property description
Viewings carried out by the agent are often not included but available as an additional add on (Landlords can expect to pay anywhere up to £300 extra!)
Inspections are often not included in standard package
Inventories are often not included in standard package
No follow up on maintenance works
Incomplete arrears service. An example being 2 phone calls and 2 letters only – if the arrears remain out standing after that no further action is taken
Gas certificate is not carried out – just an email reminder is sent to the landlord! This is a legal requirement under Gas Safety (Installation and Use) Regulations 1998
Agents do not test smoke alarms. This is a legal requirement under the Smoke and Carbon Monoxide Regulations 2015
No involvement in complex management issues
Tenancy renewals often not included
No rent reviews or rent increases at renewal
Untrained call centre staff reading from scripts
Impersonal centralised Property Management and Accounts centres
No local offices to visit if there is a problem
Customers unaware they are being provided a vastly reducing service compared with a full management service offered by local agents
Summary
Online Agents have a place in the market and offer a good solution for many landlords. However care needs to be taken when choosing as it's not immediately obvious that the services by provided by each type of Letting Agency are simply not the same.
Online agents are good at illustrating what is included in their service, but often aren't forth coming about what is not included. Landlords may be able to reduce cost by 20%, but may not also realise they may well be reducing service by 80% at the same time.
We believe online agents are a good option for landlords who understand all of the legal framework, compliance and the complexities of management and are fully up to speed with all the regulations. The landlord also needs to be hands-on and heavily involved in the letting and management of their property.
For those who want a hassle-free service that offers total peace of mind, we believe that a local agent offering a comprehensive management service would always be more appropriate, offering peace of mind along with a personal service.
If you have any queries about our management services, don't hesitate to get in touch.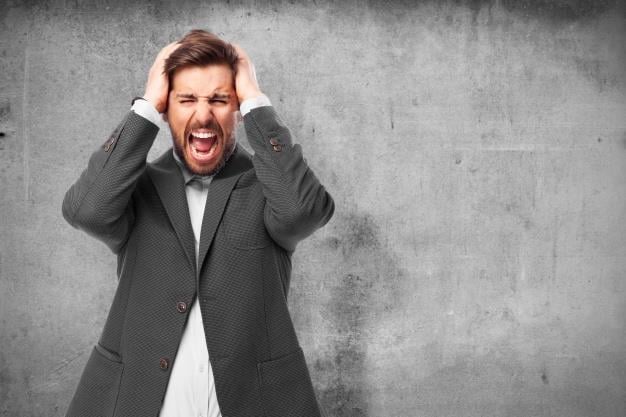 Published: 24/10/2017   Last Updated: 24/11/2020 16:14:38   Author: JG    Tags: Section 21 Rules, De-Regulation Act, Landlord Legislation
Why use Section 21?
When finding a tenant, landlords often don't consider what action would be required if they ever wanted to ask the tenant to leave – but it is a very important factor to bear in mind.
The quickest and easiest route for a Landlord wishing to regain possession of their property is by using Section 21 notice, as there is only a 2 month notice period.
However recent changes in legislation have made the process more complex and there a number of things every Landlord must know. Not understanding the new rules could mean that a Landlord could not get the property back, even if they wanted to. This could be absolutely disastrous for example in cases where the Landlord needs to sell, or where they had a problem tenant.
Even if a landlord was aware of how to serve the Section 21 Notice, they may not be aware of the steps they would have needed to take before getting to that stage.
7 Crucial Things Every Landlord Needs To Know
The 7 steps a Landlord has to take to ensure they can regain possession legally are as follows:
Issuing the Department for Local Communities and Local Government's 'How To Rent Guide' at the start of the tenancy. Proof of issue is required also.
Issuing the Gas certificate at the start of the tenancy. Proof of issue is required also.
Issuing the EPC at the start of the tenancy. Proof of issue is required also.
Issuing Prescribed Information relating to the protection of the tenant's deposit at the start of the tenancy. Proof of issue is required also.
Registering the deposit - this is usually with TDS, My Deposits, or DPS.
Serving the new Section 21 notice (from 1st October 2015). The new form replaces the previous Section 21(4)a and 21(4)b forms for tenancies beginning after 1st October 2015. The new Section 21 form can be used for tenancies pre dating the 21st October, but the old Section 21(4)a and 21(4)b forms cannot be used after this date.
Maintenance requests need to be logged and adequately responded to within 14 days. This relates to the De-Regulation Act which seeks to clamp down on so-called retaliatory evictions which is the situation whereby the tenant complains about the condition of the property, and instead of seeking to resolve the issue, the landlord instead serves notice to quit on the tenant.
A Landlord cannot regain possession of their property (using Section 21) if they fail to comply with any of the 7 points above. It should also be noted that a tenancy cannot be ended this way during the first 4 months of a tenancy. Finally if the property is licensable, and the landlord does not have a license, possession through section 21 cannot be achieved.
Other Ways To Get Possession
Possession of the property can be gained using a number of other grounds of the Housing Act, however a possession order must be granted first by a judge and the legal process takes around 5 months on average and it's by no means guaranteed. The grounds of the Housing Act are said to be either mandatory or discretional, and therefore only mandatory grounds can be relied upon. However mandatory grounds are only given for serious breaches of tenancy, for example the tenant being at least 2 months in arrears (on the date of the hearing. This can be pursued under Section 8).
Summary
To be able regain a property, it is vital that the Section 21 rules are understood and adhered to by the letter. If not the Landlord would simply have to wait until the tenant decides they wish to move. That could be a few months, but it could also be 10 years! Getting this wrong could be extremely problematic. To ensure you don't fall foul of ever-changing and increasingly complex legislation, and to ensure you can re-gain your property should you ever need to, we strongly advise that the property is managed by a Letting Agent that is fully compliant and an ARLA member who will be able to take care of all this for you as part of their Management Service.
If you would like to learn more about how a managing agent can provide more peace of mind, don't hesitate to get in touch.
Show More Articles