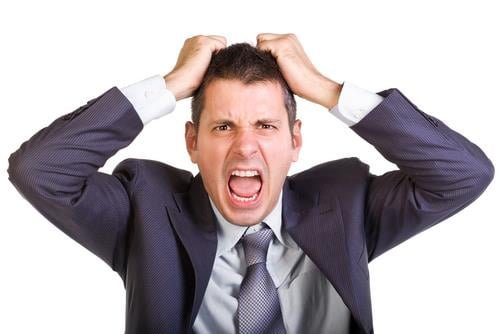 Published: 08/11/2017   Last Updated: 08/11/2017 15:58:48   Author: JG    Tags: Landlords
For those of you that know me, I'm a quiet thoughtful kind of a chap. Someone not prone to outbursts or high emotion. But every now and again I have to have a bit of a rant to get it off my chest. Maybe I've had too much coffee this morning, or maybe I got out the wrong side of the bed. Who knows. But today is one of those days.
If you're a Landlord and you're managing your own property/properties, could I ask you a question? Here it is...
ARE YOU CRAZY?
I don't mean to be rude, but I really believe you are. But I also believe you don't know it yet. Here are some reasons why.
Legislation has gone through the roof! Your liability is massive! There are pitfalls everywhere that you probably don't know about. Bear traps you're walking into blind. You're almost certainly breaking the law and not realising it. We see it all the time. If your tenant knows more about lettings legislation than you do, then you could be in trouble.
Our blog page covers some of these landlord pitfalls and how to avoid them, as well as changes in legislation to educate, inform, and spread awareness. Although covering them all is going to take a very long time! And you can't afford to wait because getting it wrong can be very expensive!
But all of this aside – I'm here to tell you, you are not valuing your time properly! You can't be. Because to do everything the government expects you to know and do would take you hours and hours every month. What is your hourly rate in your job? Even if you're not working, do you really want the hassle and worry of getting it wrong? You can't possibly have the time, energy, and processes in place to manage your tenancies effectively. You cannot focus on this and your career, family, hobbies, or a combination of these things if you're worrying about all the things you need to do to comply with the law. Not without the stress, worry, and a lack of peace of mind. Unless of course you're a full time landlord and this is your job. But if that's the case, I've really got to question your sanity! Man, that's a tough job. Believe me, I know.
It's my belief that Landlords wanting to manage their own properties don't see the issues that they will face given time. They don't know what their responsibilities are, what can go wrong, or what the implications are for getting it wrong. It's usually naivity – after all, you don't know what you don't know. But if it wasn't for this, there are very very few landlords that would take this responsibility on. The ironic thing is that those new to being a Landlord are more likely to fall into this camp, and because of a lack of experience they're the ones that are even more likely to have problems.
How do you know you are providing a safe environment for your tenant? What about gas and electrical safety, smoke and CO regs, legionella and the HSE, HHSRS, the De-Regulation Bill, deposit regs, the Immigration Act... Are you still with me? Do you know exactly what is required under each of these areas? It's hard enough for the professionals to keep up and remain compliant, and we do this all day! If this isn't your job, how are you going to manage all of this? Why would you choose to have this on your shoulders?
For the more experienced and full time Landlords out there - if you want to grow your property business, wouldn't you be better focusing on sales rather than operations? In other words, wouldn't you be better acquiring more properties with your time instead of managing tenants? Outsourcing the management to a company that is equipped to deal with it. It's far more effective to spend your time focusing on the on the top line, not on cost saving. You do realise you can outsource all the time consuming, nitty gritty, the tie-you-in-knots paperwork, the tenant issues and disputes, the visits to the property, the contractors, the list goes on. It's stressful!
So what can you do about it?
You can get rid of all of this by using a company with the software, systems, technology, experience, knowledge, training, qualifications, accreditations, great customer reviews, insurance, time… A company that is set up to do all of this stuff for you. For just 10-12% of the rent? Wow! If that isn't really great value, I don't know what is!
Look, I know I'm biased. This sounds like scare tactics. It may even sound like preaching. If that's the case, then I'm sorry.
But the truth is that I passionately believe this. I ask myself, "If I didn't run a Letting Agency, would I attempt to manage my own tenants and properties..."?
...Not a chance! Nada. No way. I'd look for a Letting Agency that I know would do a great job to free up my time to spend on the important things in my life. Letting Agencies are everywhere, but great ones are hard to find. But they are there, and you can find them. And the value they add can change your life. Big statement I know, but it's true.
Time is your most valuable asset. It's the only thing you can't get more of. Spend it on what you love. My guess is, it's not this.
I could be wrong of course and I'm interested to hear your thoughts and comments. Hit me up, let me know.
If you agree, hit share now.
Jon
Published: 02/05/2016   Last Updated: 09/08/2016 15:09:21   Tags: Buyers, Investors, Landlords, Vendors
Imagine you hired a professional photographer to come and capture on film a special event you were holding and he or she turns up with a smartphone and starts clicking away.

I guess you'd be horrified, I know I would be.

When you employ a professional you expect a certain level of service.

In the photographer's case you'd quite rightly demand they have the right equipment, and supply you with a range of photos to choose from and stick around for as long as the occasion demanded.

When it comes to special family events such as weddings, birthdays or christenings photos are incredibly important and not an area you'd want to skimp on.

It is exactly the same with property photography. The photos are THE most important tool for marketing the property online and indeed offline.

The cost of poor photography can cost you thousands of pounds when you sell your house. When we are given an instruction to sell a property we do not cut corners.

At Dwell Leeds we use professional grade equipment and train our staff to ensure each photo shows your home in its very best light.

We take the time to make sure every shot looks good so you won't see coats over chairs, toys in the middle of the front room or even a wheelbarrow in the middle of the front path.

We've often revisited a property when the sun is out to take exterior shots as this often makes the pictures far more appealing. Everyone loves a blue sky backdrop.

It's this attention to detail which help make up the big picture (pun intended, sorry) and ensure your property is shown in all its glory.

Thanks for reading.

Dwell Leeds,

Want to get a SOLD or LET sign outside your property quicker? Call Sam and our team on 0113 3572260 or email: info@dwell-leeds.com for honest, expert and friendly advice.
Published: 12/04/2016   Last Updated: 10/05/2016 09:26:13   Tags: Buyers, Investors, Landlords, Tenants, Vendors
Over the years estate agents have received a lot of criticism for unscrupulous practices.
Whenever I read or hear a story about a 'dodgy' estate agent my heart genuinely sinks.
The damage these rogue agents do to the industry's reputation is appalling and makes it much harder for the vast majority of honest, hard working and professional agents to win the public's trust.
One sharp practice is ghost gazumping. It's when a seller agrees a fee with a buyer then a few weeks later raises the price saying they've received an offer from another very interested party.
When this higher offer comes in just before completion the prospective buyer is faced with coming up with thousands of pounds more or suffering the agony of losing their ideal home.
That kind of practice is bad enough but often the last minute mystery bidder doesn't even exist. Some unscrupulous agents are involved in this web of deceit and it sickens me.
If you ever come across this practice please report it to The Property Ombudsman.
At Dwell Leeds I can hand on heart promise you we never, ever get involved in these kinds of immoral and dishonest practices.
I remember reading about an example of ghost gazumping in 2008.
A seller, who was a property developer, had agreed a price on a refurbished home with a young family. It was their dream place and they couldn't wait to move in.
Then the seller took advice from his agent suggesting he could up the price as the property market had risen since their offer.
The seller agreed and said someone had come in with an offer of £10,000 more (no one had) and that he needed them to beat this offer. No doubt he and the agent were banking on the family's desire for this home.
To cut a long story short the family, as heartbroken as they were, couldn't raise the extra money and out of principle pulled out of the deal.
Now for the bit that makes me believe in property karma. Just two weeks after the buyers pulled out the credit crash hit wreaking havoc in the housing market. Almost overnight the market dried up like the Sahara.
The greedy seller in question was left with a property he couldn't sell. Prices in his area tumbled as buyers simply wouldn't or couldn't make offers.
With a desperate bank banging down his door calling in the loan he had taken out on the property he was left with no option but to sell for a very low price simply to cut his losses.
In the end he lost more than £150,000 simply by trying to wring out an extra £10,000 from a young family. Good I hear you cry and I agree.
The unscrupulous agent also missed out on the commission and tarnished their reputation (and unfortunately the industry's).
At Dwell Leeds we always act with integrity and advise honestly so you won't have to fear ghosts or prices that go and jump in the night.
Thanks for reading.
Dwell Leeds,
Want to get a SOLD or LET sign outside your property quicker? Call Dwell Leeds and our team on 0113 3572260 or email:
info@dwell-leeds.com
for honest, expert and friendly advice.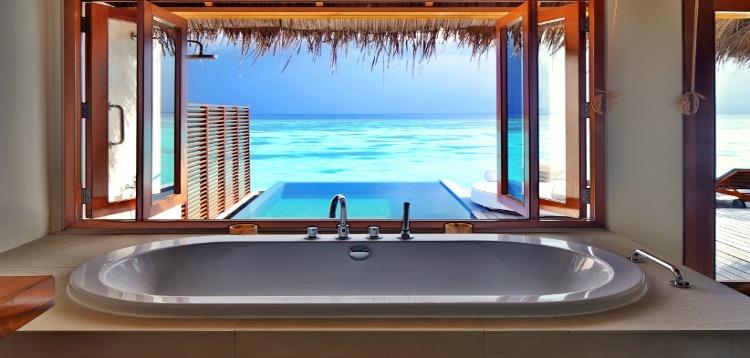 Published: 30/03/2016   Last Updated: 10/05/2016 09:33:54   Tags: Buyers, Investors, Landlords, Students, Tenants, Vendors
Imagine a world without baths – it's easy if you try. (Wasn't that a John Lennon lyric?)
A footballer being sent off for an early shower doesn't have the same ring to it does it? (Have you seen the baths in the dressing rooms at Wembley Stadium? Seriously, you could actually swim in them.)
Having a soak in a hot shower doesn't sound quite as appealing as relaxing in the tub.
However, we're seeing more and more properties without baths. The most common reason for this is to create extra space.
If you have a big bathroom and a capable builder often, with a bit of creativity, you can turn the space into two rooms – a bathroom and box/study room – by installing a shower and removing the bath.
Having a bath is often seen as a luxury in our increasingly hectic lifestyles. Does having one or not affect a property's value? Not really.
Some people will insist on having a bath especially if they have young children but a lot of our buyers don't seem to have a strong preference.
For me, having a bath after a long, busy day is fantastic. Now where did I leave the bath salts?
Thanks for reading,
Dwell Leeds.
Want to get a SOLD or LET sign outside your property quicker? Call Jon and our team on 0113 2572260 or email:
info@dwell-leeds.com
for honest, expert and friendly advice.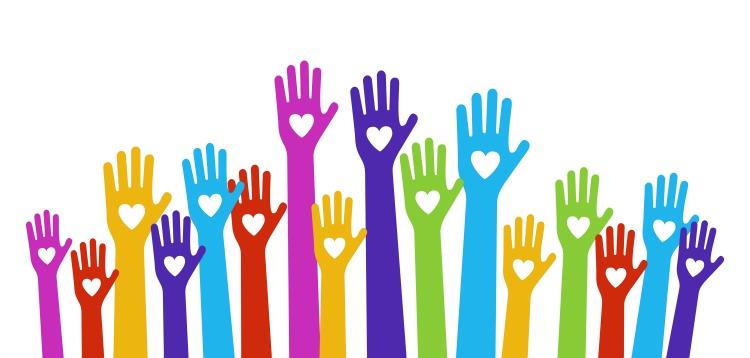 Published: 22/03/2016   Last Updated: 10/05/2016 09:35:59   Tags: Buyers, Investors, Landlords, Students, Tenants, Vendors
One thing the team here at Dwell Leeds has in common is that we've all bought and sold homes in the past.
This means we have walked a mile in our clients' shoes and can see our business from their perspective.
We were discussing this in our office this week. One of the biggest frustrations we had with our individual dealings with estate agents was how hard it was to speak with them. Basic stuff, but very important when you're making what will probably be the biggest purchase/sale of your life.
I remember when I was in the process of buying my first home and leaving messages for the agent to call me but only getting a response two or three days later.
It was one of the things we vowed to do differently when we started Dwell Leeds.
That's why we include our mobile numbers on our business cards. That's also why we operate an 'out of hours' service where if a client wants to contact us after usual office hours they can.
In the age of the internet we could have gone down the route of being an online only estate agency, having a virtual office somewhere and doing the majority of our work over the phone or via email.
But from our own buying and selling experience we all agreed that having offices in prominent local locations would help us deliver even better client service.
We get lots of people popping into our office to discuss how their sale is progressing or to book a valuation. For me that face to face interaction is incredibly important.
When you instruct an agent to work on your behalf you want there to be trust and rapport. We believe the best way to achieve that is by meeting with and talking to people about their needs.
Thanks for reading,
Dwell Leeds.
Want to get a SOLD or LET sign outside your property quicker? Call Jon and our team on 0113 3572260 or email:
info@dwell-leeds.com
for honest, expert and friendly advice.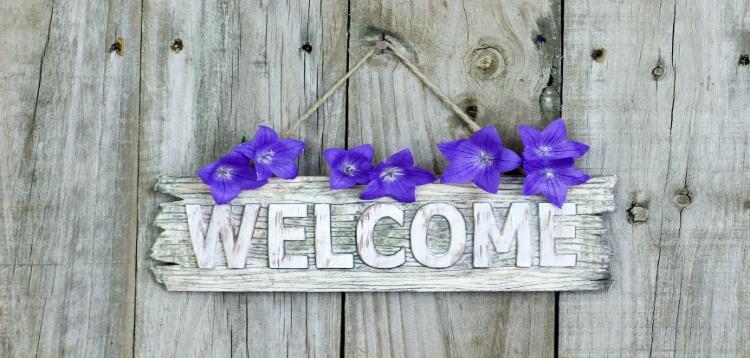 Published: 10/03/2016   Last Updated: 10/05/2016 09:38:05   Tags: Buyers, Investors, Landlords, Students, Tenants, Vendors
At Dwell Leeds we know first impressions count – whether it's a job interview, a date or viewing a property.
Home buyers nowadays make even quicker snap judgments than they did a decade ago.
We constantly find that buyers want properties that not only appeal to their eyes but also their noses.
I'm sure you've read or heard about how properties where the smell of coffee brewing or freshly baked bread makes viewers swoon.
However, in the real world it's highly unlikely that you'll have an endless stream of homemade loaves in the oven or a constant cafetiere on the go – unless you're selling a coffee shop of course.
Realistically the best way to create an instant positive impact on once someone's sense of smell when they have stepped through your front door is a combination or ALL of the following:
- Fresh flowers – not only look good they smell good
- Freshly painted walls – always a good investment when preparing a property for sale.
- Clean crisp bed sheets and don't forget there are some fantastically subtle plug-in air fresheners are on the market now.
The smells to avoid like an overflowing fish bin on the hottest day of the year include:
- Stale tobacco.
- Food caddies which are full of old food in the kitchen
- Cheap and nasty air fresheners.
- Old cat litter, damp dog blankets and any other animal related smells.
Put simply nice smells sell while stale air fails.
Thanks for reading,
Dwell Leeds
Want to get a SOLD or LET sign outside your property quicker? Call Jon and our team on 0113 3572260 or email:
info@dwell-leeds.com
for honest, expert and friendly advice.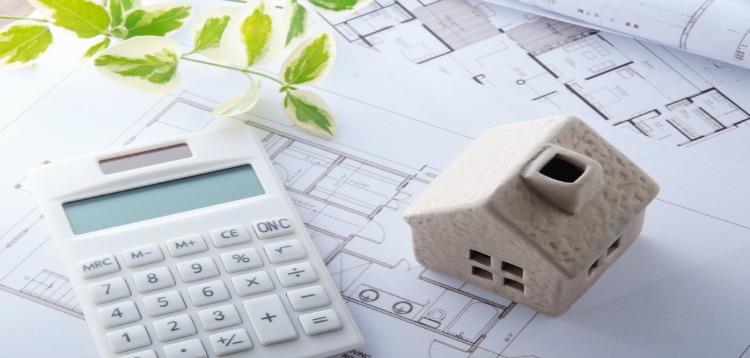 Published: 29/02/2016   Last Updated: 10/05/2016 09:43:20   Tags: Buyers, Investors, Landlords, Tenants, Vendors
Estate agents' fees for selling a property can vary wildly. In many parts of central London 2.5 per cent is a standard fee. However, I've seen agents advertising fees as low as 0.25 % or even a flat rate of £500.
There is no way any agent doing their job properly can charge £500 and make money. They would have to cut more corners than a Grand Prix driver in several key areas just to break even or reduce their losses.
For a property to achieve its best price in the shortest possible period of time it needs to be well marketed.
Online portals aren't cheap, neither are professionally designed marketing materials. However, the area where the vendor can get really short-changed by a 'cheap' fee is the level of personal service they receive.
When an agency bases its business on charging rock bottom fees there's no way they can attract the best level of staff because good people won't work for low wages. The saying 'if you pay peanuts you get monkeys' springs to mind.
Remember selling your home is probably one of the single biggest transactions you will make in your life.
You want to get the best possible price for your property. The difference between a quick sale and a good sale could be tens (even hundreds) of thousands of pounds.
At Dwell Leeds we're flexible on our commission fees to a point. We're not a 'pile them high, sell them cheap' agency but we do understand it's a competitive market and we always aim to be competitive.
But one thing we never compromise on is our commitment to looking after your property needs as best we can.
Thanks for reading
Want to get a SOLD or LET sign outside your property quicker? Call Jon and our team on0113 357 2260 or email
jon@dwell-leeds.com
for honest, expert and friendly advice.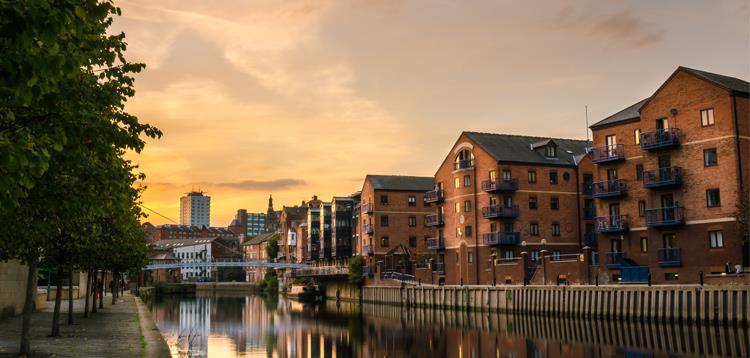 Published: 09/09/2015   Last Updated: 06/06/2016 15:22:29   Tags: Buyers, Investors, Landlords, Students, Tenants, Vendors
Leeds is a dynamic and exciting place to live but if you're looking for your first home in the city, choosing the best area to live can prove to be a little daunting!

Here at Dwell our portfolio of professional lets in Leeds covers a wide range of areas so we thought we'd offer an insight into just some of the best places to live for Leeds-newbies. Our next post will give more ideas on great places to live in Leeds for professional tenants.

Leeds City Centre

Living in the centre of Leeds is an obvious choice for professionals and is the ideal location for anyone who works in the city centre. Including a wide range of stylish options for city-centre living, our property portfolio covers stunning executive apartments and well-designed flats.

Leeds city centre boasts some of the best shopping opportunities outside London, alongside countless restaurants, bars and cafes. Leeds now enjoys a reputation for its distinctive cultural scene, thanks to the city's wide range of museums, art galleries, theatres and music venues. If you like nothing more than being right at the heart of the action and within easy reach of the office, Leeds city centre will be right up your street!

Headingley

Just north of the city centre, Headingley has become a firm favourite with young professionals and students alike. Offering an unbeatable selection of gorgeous period properties, many of which have been converted into elegant flats, Headingley's tree-lined streets are within easy reach of the city centre.

Living in Headingly doesn't mean that you'll have to head into the city centre for entertainment though as this diverse area of Leeds boasts a great selection of independent shops, cafes, bars, restaurants and several cinemas. The perfect location for anyone who likes to maintain a hip and happening social life, we think Headingley is pretty hard to beat.

Chapel Allerton

Whether you're a young professional or a busy working family, we think you'll find that Chapel Allerton ticks all the right boxes. This area of Leeds has a really relaxed feel to it, thanks to its mixture of stylish independent shops, laid-back cafes and bars. Properties in Chapel Allerton are as diverse as the area itself and include everything from spacious detached Victorian homes, through to contemporary new build apartments.

Chapel Allerton is within easy reach of Leeds city centre and because of its location to the north east, also makes a great place to live if you need to commute to towns such as Harrogate and Wetherby.

Cookridge

Cookridge offers the best of both worlds: a tranquil, leafy suburb, this lovely area of Leeds offers a great range of local amenities whilst being within easy commuting distance of the city centre.

Cookridge has its very own 'village centre' and thanks to its location in-between the areas of Headingley and Horsforth, a wide selection of shops, cafes, pubs and restaurants are within easy reach. Golf enthusiasts will appreciate the 18 hole course at Cookridge Hall but if golf isn't your thing, Cookridge Hall also has a fantastic fitness centre and gym.

Cookridge offers a diverse choice of housing, ranging from spacious detached properties through to stylish flats. A superb location for professionals who want to live within easy reach of the office, Cookridge has a real cosy village feel; perfect for getting away from it all at the weekends and after work.

If you're looking for a professional let in Leeds we hope this insight will help! This article covers just a few of the residential areas Leeds has to offer. Here at Dwell Leeds we're specialists in helping professionals find their ideal home in Leeds and if you would like advice on the best area for you, please don't hesitate to get in touch. Don't forget to come back in a few weeks time for more suggestions on great locations for professional lets in Leeds.
To learn more about the best areas for professional lets in Leeds, check out our area guides by clicking on the links in the footers.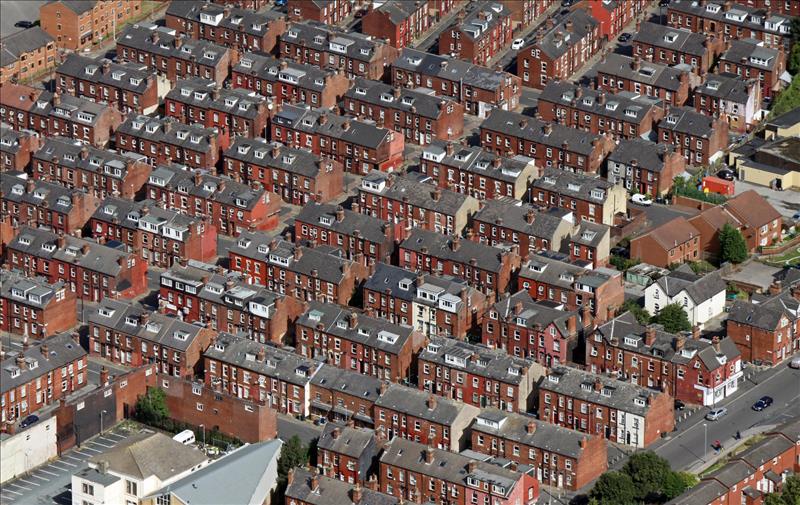 Published: 20/05/2013   Last Updated: 06/06/2016 15:27:49   Tags: Buyers, Investors, Landlords, Tenants, Vendors
Buy-to-let properties in Leeds offer a better investment than ever.

Although renting has become a way of life for many young professionals, for many it's not a situation they want to be in. However it does mean that for anyone considering investing in a rental property in the Leeds area, the chances of finding tenants are higher than ever, making buy-to-let a cost-effective option once again.

Savers are finding that the returns on their accounts are pretty dismal; making the figures for investing in buy-to-let looks increasingly appealing. The demand for rental properties among young professionals unable to make that first step onto the housing ladders is rising with many having to rent during their 20s, 30s and even beyond. The average first-time buyer is now in their thirties with the age of those buying their first property without financial help being older.

Countrywide, the UK's biggest lettings agency, released figures this week which show that the average rent in England, Scotland and Wales has risen for six months in a row, hitting the £842 mark last month. This is a 0.8 per cent increase year-on-year.

Whilst average yields (the annual rent as a percentage of the price paid for a property) are a very healthy 6.2 per cent, it is still essential to make sensible choices when it comes to choosing a property and tenants. Although young professionals are often seen as reliable tenants, it is very important adequate identity, credit and reference checks are carried out before the keys are handed over.

Remember that location is key to any successful buy-to-let investment. Rental properties in Leeds near stations tend to be snapped up and we find that properties within walking distance of Burley Park or Horsforth stations, for example, are always popular. It's also worth considering how close a property is to local amenities such as restaurants or a gym.

Investing in a buy-to-let property in a university city such as Leeds can prove a wise investment as many young professionals settle in the city in which they studied, with many gravitating away from 'traditional' student areas such as Headingley or Hyde Park to Leeds city centre and the leafy suburbs of Roundhay, Chapel Allerton or Cookridge.

One final piece of advice: if you're considering investing in buy-to-let, don't discount a property that you wouldn't want to live in yourself! Remember that the let-ability of a property often boils down to location and that many young professionals simply want to be within easy reach of transport to work or a couple of decent places to eat out!
Show More Articles