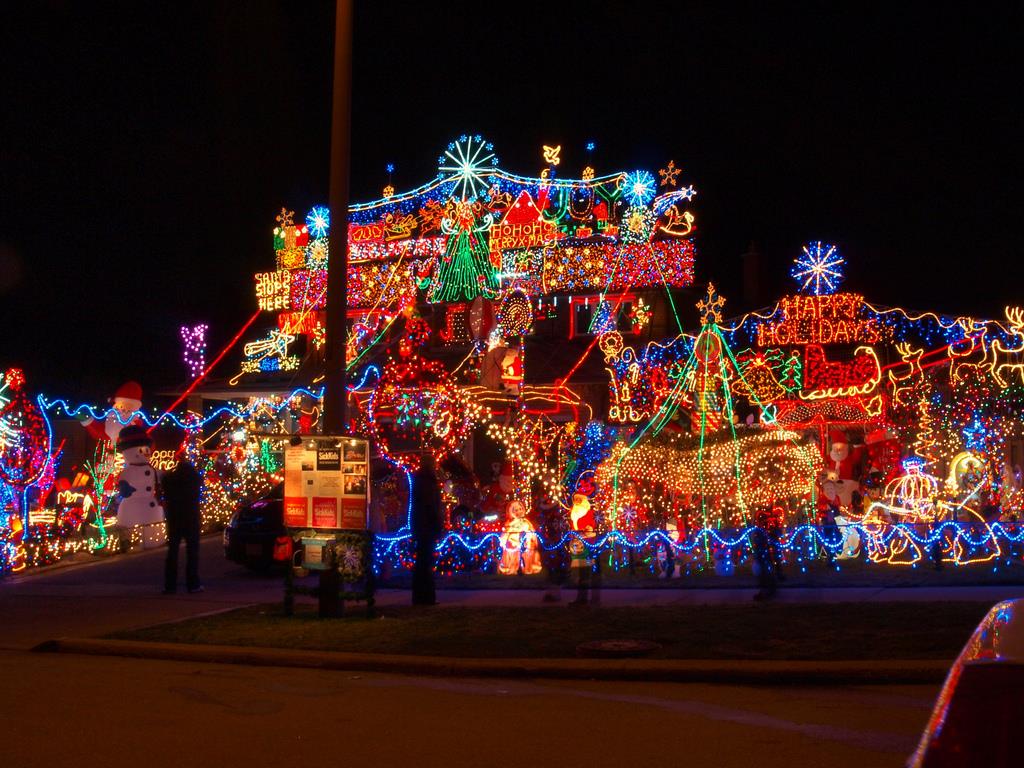 Published: 12/12/2017   Last Updated: 12/12/2017 15:24:59   Author: LBH    Tags: Tenants, Letting Agents, Christmas
Christmas is just around the corner and we can almost hear the sound of Santa's bells. But before you leave your home to visit family for the holidays, we have some top tips to share with you to ensure you don't have any issues while you're away...
1. Update emergency contact details
Make sure that you know how to get in touch with us in the event of an emergency. Our office will be closed Friday 22nd December at 4pm, and will reopen on Tuesday 2rd January 2017 at 9am. Emails will not be monitored during this time. In case of emergency only, out of office hours, please send us an SMS to 07966 662971 with your name, address, phone number and the full details of the problem. If the issue is deemed to be an emergency, our Out of Hours Team will call you back to arrange the necessary action. Please note this number is for emergencies only and you may be charged an small administration fee for incorrect use.
Non-urgent repair requests should be emailed to us in the usual way and will be actioned as quickly as possible upon our return on the 2nd January.
2. How to avoid burst pipe disasters
It is essential that heating is left on low and us not switched off. Pipes can freeze and then burst during the cold weather and this can lead to major leaks causing much damage to property and your contents. To ensure this does not happen, we kindly request you leave your heating on low and constant over the winter weeks when you are not home. If damage is caused due to your failure to do this, you may be liable for associated costs - so it is vital you do so.
3. Know thy boiler
Burst pipes and other potential problems can be prevented by ensuring that the heating remains on low during cold spells. Be sure to know how your heating system works. If you require a copy of your manuals, these are available on line (by searching the make and model) or from Dwell during office hours. If there is any issue with your heating or hot water (boiler) not working properly, the first thing to do before calling the emergency number is to check the pressure. This should be set between 1 and 2 bar on the gauge. Pressure drops are by far the single most common problem with heating and hot water. If the pressure has dropped to around 0, you can top this up yourself by opening the value for the filing loop and increasing the pressure. Ensure you know how to do this correctly by reading the manual before attempting to do so. If you can't find a user manual, please google the make and model number for details.
4. Know thy stop tap
It is essential you know where to find the stopcock in the event of a plumbing emergency. Please make familiarise yourselves with the stopcock location if you do not know where it is. If there is a leak, the stopcock will need to be turned off quickly to avoid damage to the property, so it is important that you know where it is.
5. Security
If you are going away over the Christmas period (or, indeed, at any time during the year), you might consider having a lighting timer system fitted. This can be an effective way of reducing the chances of burglary. Always ensure all doors and windows are locked securely too and alarms are set if provide.
5. Know thy fusebox
Ensure you know the location of your fuse box. If an electical itme, sockets, or lights stop working suddenly it is usually due to a tripped switch on the fusebox. Check this first and reset the switch. You might also consider leaving a torch in an obvious location (for example the kitchen) in order to make sure you can find it in the event that a fuse is blown or a switch tripped.
6. Avoid the dreaded condensation
Condensation can damage paintwork and fixtures and fittings, and can be a problem during the colder winter months. This can be seen as black mould on cold surfaces which are poorly ventilated, and is often confused with damp. Make sure that you keep rooms properly ventilated, and that an even heated temperature is maintained throughout the property, in order to reduce condensation.
7. Stay covered
Make sure your contents insurance policy is up to date and it hasn't expired. This policy should cover you should the worst happen - fire, theft, loss, or accidental damage, In addition, under the terms of your tenancy agreement, you are required to advise us if you are leaving the property for more than 14 days. Please send us an email to let us know if you are going away for 2 weeks or more. This often affects the terms of your landlords insurance policy and may also affect your contents insurance policy. If you need a contents insurance quote,
contact us here
and we'll get you a great quote.
Thank you for your assistance in looking after your home this Christmas!
We would like to take this opportunity to wish you a very Merry Christmas and a Happy 2018!
The Team at Dwell Leeds
#MovingYouForwards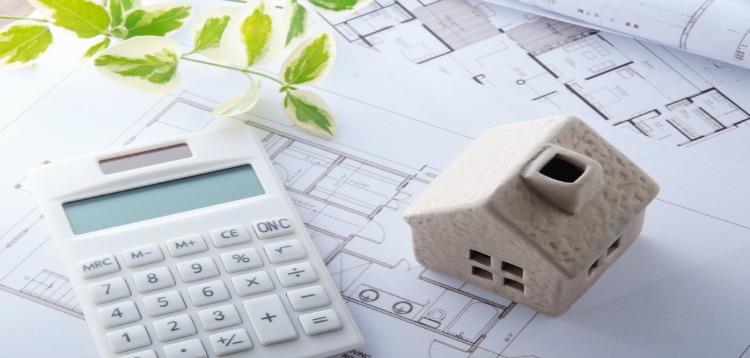 Published: 29/02/2016   Last Updated: 10/05/2016 09:43:20   Tags: Buyers, Investors, Landlords, Tenants, Vendors
Estate agents' fees for selling a property can vary wildly. In many parts of central London 2.5 per cent is a standard fee. However, I've seen agents advertising fees as low as 0.25 % or even a flat rate of £500.
There is no way any agent doing their job properly can charge £500 and make money. They would have to cut more corners than a Grand Prix driver in several key areas just to break even or reduce their losses.
For a property to achieve its best price in the shortest possible period of time it needs to be well marketed.
Online portals aren't cheap, neither are professionally designed marketing materials. However, the area where the vendor can get really short-changed by a 'cheap' fee is the level of personal service they receive.
When an agency bases its business on charging rock bottom fees there's no way they can attract the best level of staff because good people won't work for low wages. The saying 'if you pay peanuts you get monkeys' springs to mind.
Remember selling your home is probably one of the single biggest transactions you will make in your life.
You want to get the best possible price for your property. The difference between a quick sale and a good sale could be tens (even hundreds) of thousands of pounds.
At Dwell Leeds we're flexible on our commission fees to a point. We're not a 'pile them high, sell them cheap' agency but we do understand it's a competitive market and we always aim to be competitive.
But one thing we never compromise on is our commitment to looking after your property needs as best we can.
Thanks for reading
Want to get a SOLD or LET sign outside your property quicker? Call Jon and our team on0113 357 2260 or email
jon@dwell-leeds.com
for honest, expert and friendly advice.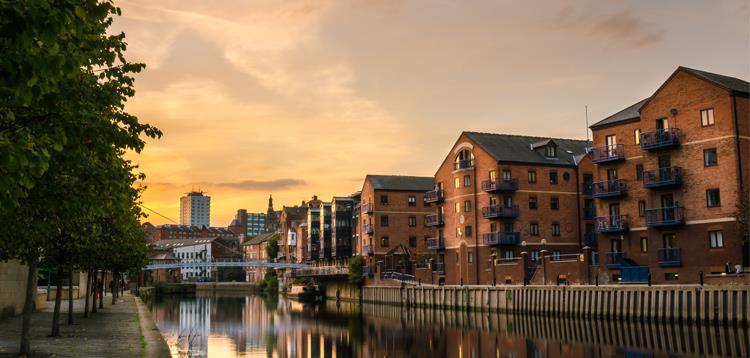 Published: 09/09/2015   Last Updated: 06/06/2016 15:22:29   Tags: Buyers, Investors, Landlords, Students, Tenants, Vendors
Leeds is a dynamic and exciting place to live but if you're looking for your first home in the city, choosing the best area to live can prove to be a little daunting!

Here at Dwell our portfolio of professional lets in Leeds covers a wide range of areas so we thought we'd offer an insight into just some of the best places to live for Leeds-newbies. Our next post will give more ideas on great places to live in Leeds for professional tenants.

Leeds City Centre

Living in the centre of Leeds is an obvious choice for professionals and is the ideal location for anyone who works in the city centre. Including a wide range of stylish options for city-centre living, our property portfolio covers stunning executive apartments and well-designed flats.

Leeds city centre boasts some of the best shopping opportunities outside London, alongside countless restaurants, bars and cafes. Leeds now enjoys a reputation for its distinctive cultural scene, thanks to the city's wide range of museums, art galleries, theatres and music venues. If you like nothing more than being right at the heart of the action and within easy reach of the office, Leeds city centre will be right up your street!

Headingley

Just north of the city centre, Headingley has become a firm favourite with young professionals and students alike. Offering an unbeatable selection of gorgeous period properties, many of which have been converted into elegant flats, Headingley's tree-lined streets are within easy reach of the city centre.

Living in Headingly doesn't mean that you'll have to head into the city centre for entertainment though as this diverse area of Leeds boasts a great selection of independent shops, cafes, bars, restaurants and several cinemas. The perfect location for anyone who likes to maintain a hip and happening social life, we think Headingley is pretty hard to beat.

Chapel Allerton

Whether you're a young professional or a busy working family, we think you'll find that Chapel Allerton ticks all the right boxes. This area of Leeds has a really relaxed feel to it, thanks to its mixture of stylish independent shops, laid-back cafes and bars. Properties in Chapel Allerton are as diverse as the area itself and include everything from spacious detached Victorian homes, through to contemporary new build apartments.

Chapel Allerton is within easy reach of Leeds city centre and because of its location to the north east, also makes a great place to live if you need to commute to towns such as Harrogate and Wetherby.

Cookridge

Cookridge offers the best of both worlds: a tranquil, leafy suburb, this lovely area of Leeds offers a great range of local amenities whilst being within easy commuting distance of the city centre.

Cookridge has its very own 'village centre' and thanks to its location in-between the areas of Headingley and Horsforth, a wide selection of shops, cafes, pubs and restaurants are within easy reach. Golf enthusiasts will appreciate the 18 hole course at Cookridge Hall but if golf isn't your thing, Cookridge Hall also has a fantastic fitness centre and gym.

Cookridge offers a diverse choice of housing, ranging from spacious detached properties through to stylish flats. A superb location for professionals who want to live within easy reach of the office, Cookridge has a real cosy village feel; perfect for getting away from it all at the weekends and after work.

If you're looking for a professional let in Leeds we hope this insight will help! This article covers just a few of the residential areas Leeds has to offer. Here at Dwell Leeds we're specialists in helping professionals find their ideal home in Leeds and if you would like advice on the best area for you, please don't hesitate to get in touch. Don't forget to come back in a few weeks time for more suggestions on great locations for professional lets in Leeds.
To learn more about the best areas for professional lets in Leeds, check out our area guides by clicking on the links in the footers.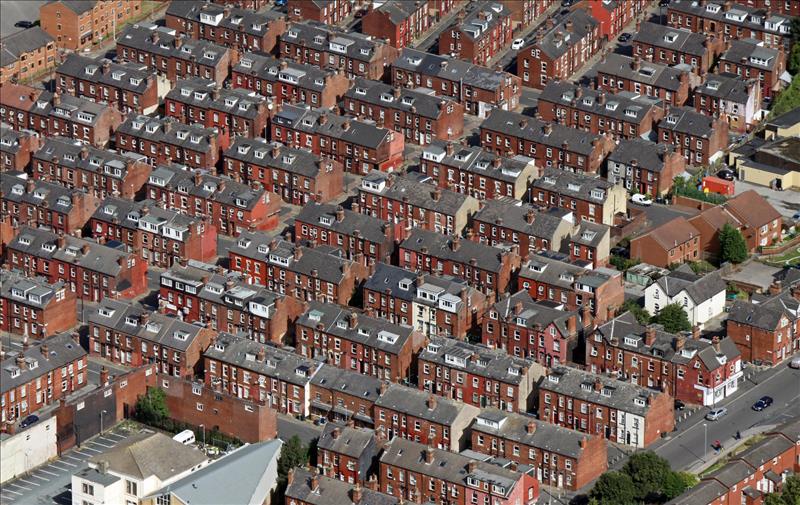 Published: 20/05/2013   Last Updated: 06/06/2016 15:27:49   Tags: Buyers, Investors, Landlords, Tenants, Vendors
Buy-to-let properties in Leeds offer a better investment than ever.

Although renting has become a way of life for many young professionals, for many it's not a situation they want to be in. However it does mean that for anyone considering investing in a rental property in the Leeds area, the chances of finding tenants are higher than ever, making buy-to-let a cost-effective option once again.

Savers are finding that the returns on their accounts are pretty dismal; making the figures for investing in buy-to-let looks increasingly appealing. The demand for rental properties among young professionals unable to make that first step onto the housing ladders is rising with many having to rent during their 20s, 30s and even beyond. The average first-time buyer is now in their thirties with the age of those buying their first property without financial help being older.

Countrywide, the UK's biggest lettings agency, released figures this week which show that the average rent in England, Scotland and Wales has risen for six months in a row, hitting the £842 mark last month. This is a 0.8 per cent increase year-on-year.

Whilst average yields (the annual rent as a percentage of the price paid for a property) are a very healthy 6.2 per cent, it is still essential to make sensible choices when it comes to choosing a property and tenants. Although young professionals are often seen as reliable tenants, it is very important adequate identity, credit and reference checks are carried out before the keys are handed over.

Remember that location is key to any successful buy-to-let investment. Rental properties in Leeds near stations tend to be snapped up and we find that properties within walking distance of Burley Park or Horsforth stations, for example, are always popular. It's also worth considering how close a property is to local amenities such as restaurants or a gym.

Investing in a buy-to-let property in a university city such as Leeds can prove a wise investment as many young professionals settle in the city in which they studied, with many gravitating away from 'traditional' student areas such as Headingley or Hyde Park to Leeds city centre and the leafy suburbs of Roundhay, Chapel Allerton or Cookridge.

One final piece of advice: if you're considering investing in buy-to-let, don't discount a property that you wouldn't want to live in yourself! Remember that the let-ability of a property often boils down to location and that many young professionals simply want to be within easy reach of transport to work or a couple of decent places to eat out!
Show More Articles