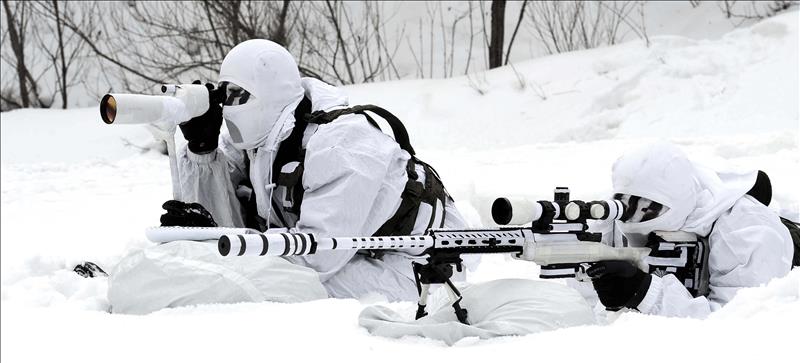 Published: 01/12/2017   Last Updated: 01/12/2017 15:34:13   Author: SD    Tags: Estate Agents Leeds, Vendors, Sell Your House
The nights are drawing in, the temperatures are plummeting, and you are probably thinking that no one in their right mind would be looking to sell their home at this time of year.
In the lead up to Christmas, many buyers put their search on hold in favour of completing the Christmas shopping, staying warm and dry and generally winding down for the end of the year.
But what about the period just after Christmas? Most people don't return to work until after the new year and apart from polishing off the remainder of the Christmas turkey, they have a lot of time on their hands to think and plan.
Untapped Opportunities
With days and days without the stress of work, people start to get things in order, set new goals and get ready for the year ahead. Many set New Year's Resolutions, which often include moving home.
Before you know it they will be reaching for the phone or tablet and heading to Rightmove to begin their search…
With a huge number of potential buyers browsing available properties, this is a prime opportunity to market your home to the many motivated buyers beginning their search. It is therefore important that your property is visible, with a great advert to boot.
In fact, Rightmove data shows a 26% rise in people searching Rightmove for properties from January – March when compared with October – December. This surge in interest is a prime opportunity for you to take advantage of when selling your home.
But wait, this opportunity doesn't end here….
This is because most vendors are waiting for Spring to list their property. This means there are less properties available for buyers in December and January. This means less competition for you!
More demand + Less competition = Great opportunities for you!
How You Can Capitalise
At this point, you're probably thinking that producing your great property ad takes time and a lot of effort. And we'd agree!
So, let's talk logistics……. You've got family round for Christmas and tidying for photographs is a stress you can do without. Not only that, your agent wants to visit to measure up and a contractor needs to visit to carry out an Energy Performance Certificate. Nightmare!
The answer…… remove the stress and get it all done before the festive period arrives. Christmas is a time to enjoy in peace with your family and I'm certain that no one dreams of a Christmas tidying up after the family so their agent can come round and take photos. So why not avoid this inconvenience? By instructing an agent to prepare the advert in late November/early December, you can enjoy Christmas safe in the knowledge that you are ready to hit the ground running after the festivities are finished and to catch the surge in buyer interest.
If you are thinking of selling your home and want to take advantage of the busy New Year period – we're on hand to help. If you have a property you would like to sell in the New Year and you need a great Estate Agent in Leeds, give us a call and get ahead of the game now.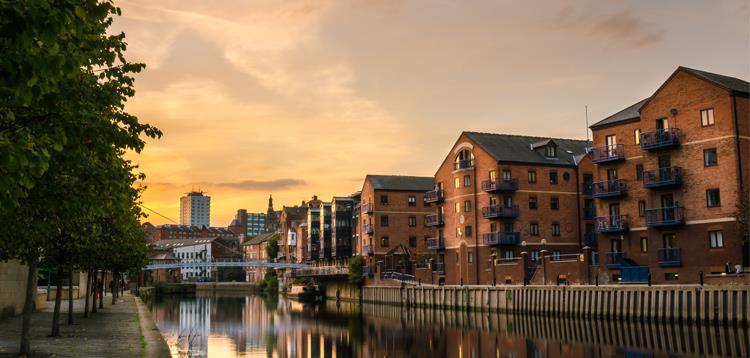 Published: 09/09/2015   Last Updated: 06/06/2016 15:22:29   Tags: Buyers, Investors, Landlords, Students, Tenants, Vendors
Leeds is a dynamic and exciting place to live but if you're looking for your first home in the city, choosing the best area to live can prove to be a little daunting!

Here at Dwell our portfolio of professional lets in Leeds covers a wide range of areas so we thought we'd offer an insight into just some of the best places to live for Leeds-newbies. Our next post will give more ideas on great places to live in Leeds for professional tenants.

Leeds City Centre

Living in the centre of Leeds is an obvious choice for professionals and is the ideal location for anyone who works in the city centre. Including a wide range of stylish options for city-centre living, our property portfolio covers stunning executive apartments and well-designed flats.

Leeds city centre boasts some of the best shopping opportunities outside London, alongside countless restaurants, bars and cafes. Leeds now enjoys a reputation for its distinctive cultural scene, thanks to the city's wide range of museums, art galleries, theatres and music venues. If you like nothing more than being right at the heart of the action and within easy reach of the office, Leeds city centre will be right up your street!

Headingley

Just north of the city centre, Headingley has become a firm favourite with young professionals and students alike. Offering an unbeatable selection of gorgeous period properties, many of which have been converted into elegant flats, Headingley's tree-lined streets are within easy reach of the city centre.

Living in Headingly doesn't mean that you'll have to head into the city centre for entertainment though as this diverse area of Leeds boasts a great selection of independent shops, cafes, bars, restaurants and several cinemas. The perfect location for anyone who likes to maintain a hip and happening social life, we think Headingley is pretty hard to beat.

Chapel Allerton

Whether you're a young professional or a busy working family, we think you'll find that Chapel Allerton ticks all the right boxes. This area of Leeds has a really relaxed feel to it, thanks to its mixture of stylish independent shops, laid-back cafes and bars. Properties in Chapel Allerton are as diverse as the area itself and include everything from spacious detached Victorian homes, through to contemporary new build apartments.

Chapel Allerton is within easy reach of Leeds city centre and because of its location to the north east, also makes a great place to live if you need to commute to towns such as Harrogate and Wetherby.

Cookridge

Cookridge offers the best of both worlds: a tranquil, leafy suburb, this lovely area of Leeds offers a great range of local amenities whilst being within easy commuting distance of the city centre.

Cookridge has its very own 'village centre' and thanks to its location in-between the areas of Headingley and Horsforth, a wide selection of shops, cafes, pubs and restaurants are within easy reach. Golf enthusiasts will appreciate the 18 hole course at Cookridge Hall but if golf isn't your thing, Cookridge Hall also has a fantastic fitness centre and gym.

Cookridge offers a diverse choice of housing, ranging from spacious detached properties through to stylish flats. A superb location for professionals who want to live within easy reach of the office, Cookridge has a real cosy village feel; perfect for getting away from it all at the weekends and after work.

If you're looking for a professional let in Leeds we hope this insight will help! This article covers just a few of the residential areas Leeds has to offer. Here at Dwell Leeds we're specialists in helping professionals find their ideal home in Leeds and if you would like advice on the best area for you, please don't hesitate to get in touch. Don't forget to come back in a few weeks time for more suggestions on great locations for professional lets in Leeds.
To learn more about the best areas for professional lets in Leeds, check out our area guides by clicking on the links in the footers.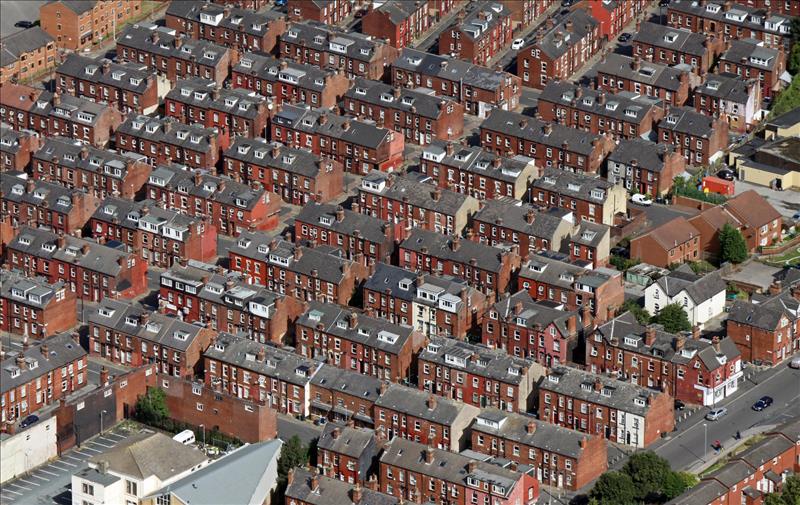 Published: 20/05/2013   Last Updated: 06/06/2016 15:27:49   Tags: Buyers, Investors, Landlords, Tenants, Vendors
Buy-to-let properties in Leeds offer a better investment than ever.

Although renting has become a way of life for many young professionals, for many it's not a situation they want to be in. However it does mean that for anyone considering investing in a rental property in the Leeds area, the chances of finding tenants are higher than ever, making buy-to-let a cost-effective option once again.

Savers are finding that the returns on their accounts are pretty dismal; making the figures for investing in buy-to-let looks increasingly appealing. The demand for rental properties among young professionals unable to make that first step onto the housing ladders is rising with many having to rent during their 20s, 30s and even beyond. The average first-time buyer is now in their thirties with the age of those buying their first property without financial help being older.

Countrywide, the UK's biggest lettings agency, released figures this week which show that the average rent in England, Scotland and Wales has risen for six months in a row, hitting the £842 mark last month. This is a 0.8 per cent increase year-on-year.

Whilst average yields (the annual rent as a percentage of the price paid for a property) are a very healthy 6.2 per cent, it is still essential to make sensible choices when it comes to choosing a property and tenants. Although young professionals are often seen as reliable tenants, it is very important adequate identity, credit and reference checks are carried out before the keys are handed over.

Remember that location is key to any successful buy-to-let investment. Rental properties in Leeds near stations tend to be snapped up and we find that properties within walking distance of Burley Park or Horsforth stations, for example, are always popular. It's also worth considering how close a property is to local amenities such as restaurants or a gym.

Investing in a buy-to-let property in a university city such as Leeds can prove a wise investment as many young professionals settle in the city in which they studied, with many gravitating away from 'traditional' student areas such as Headingley or Hyde Park to Leeds city centre and the leafy suburbs of Roundhay, Chapel Allerton or Cookridge.

One final piece of advice: if you're considering investing in buy-to-let, don't discount a property that you wouldn't want to live in yourself! Remember that the let-ability of a property often boils down to location and that many young professionals simply want to be within easy reach of transport to work or a couple of decent places to eat out!
Show More Articles