Dwell again awarded 'Exceptional' in the Estate Agent Masters Award 2022 - the highest standard attainable in the industry's most prestigious awards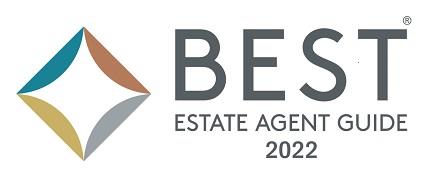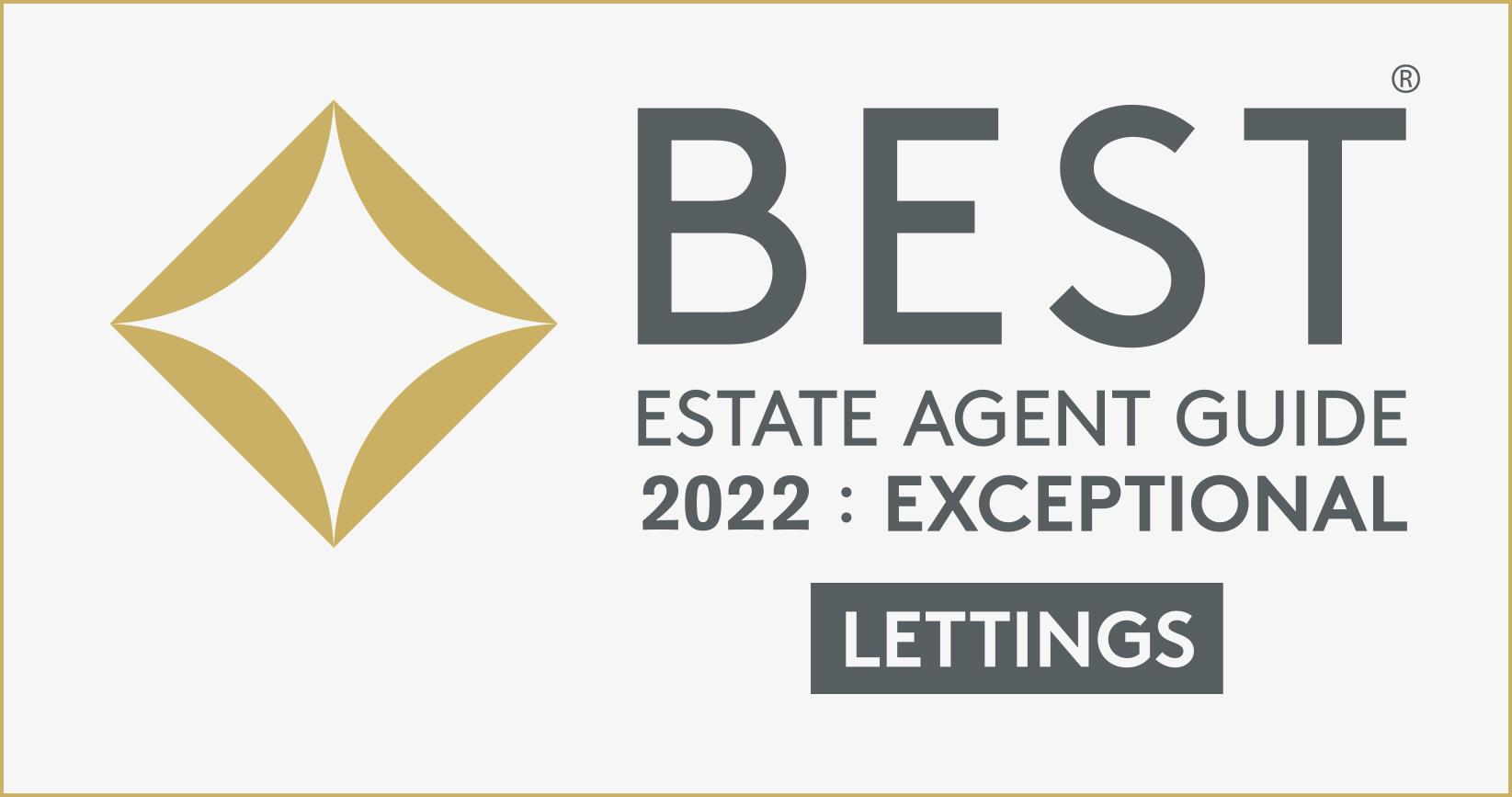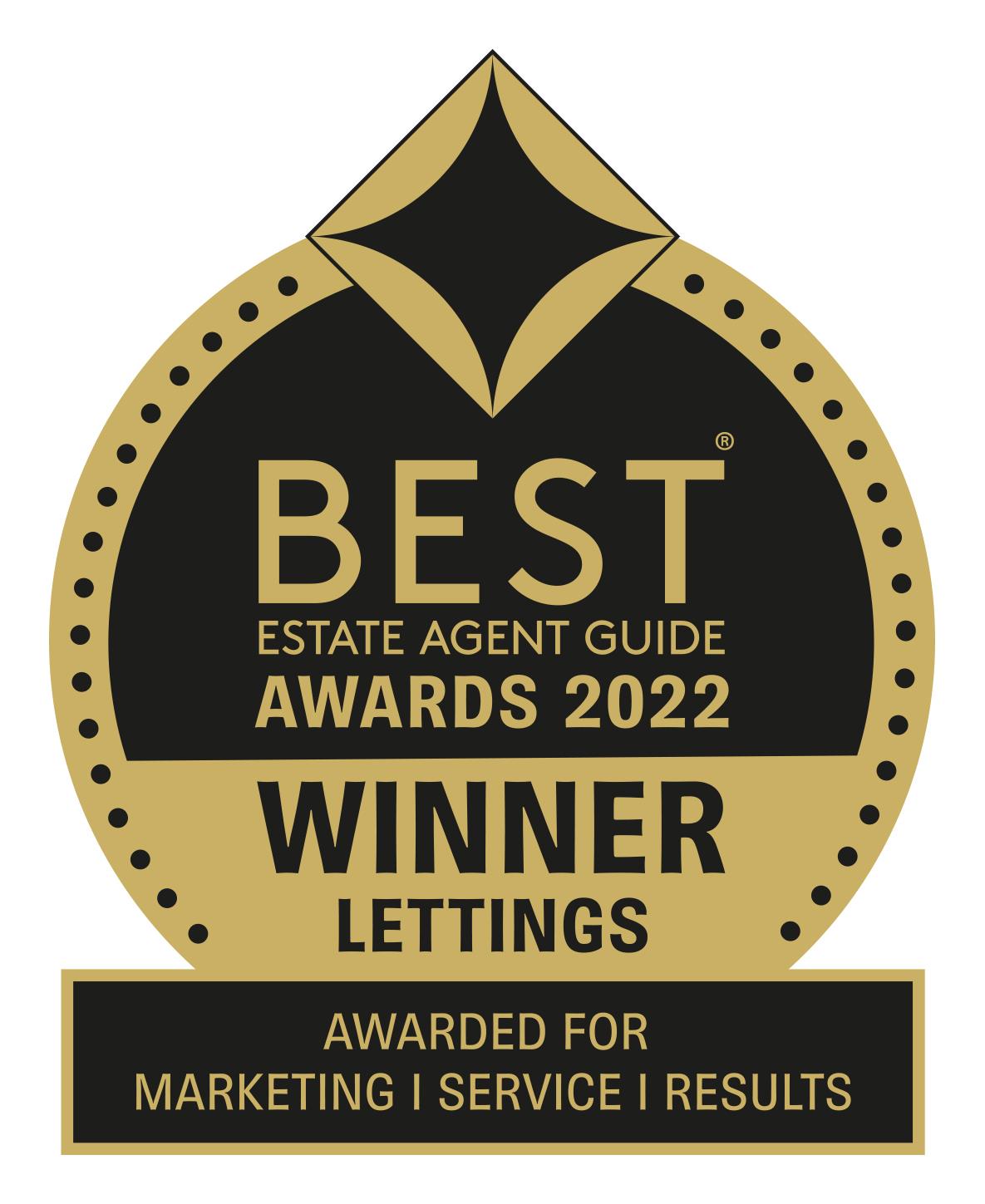 Viewing tips when selling your house
It's time to move! Maybe you just landed that new job, maybe you are wanting to move because the family has grown, or maybe the kids have left home and you are wanting to downsize. In this article, we will help guide you through the murky world of finding an offer and getting the price your home deserves.
In this article we will look at the following:
Getting your house ready to sell
How to dress your house for sale?
How to do a house viewing?
What should you not show when showing a house?
How do I make my house viewing go well?
What to do when your house is being shown?
Does an empty house sell faster?
How important is staging when selling a home?
Getting your house ready to sell

Get your house ship-shape before it goes on the market. Before you have instructed an estate agent to sell your property, you should get your property up to the standard that buyers will be happy to accept.
Within days of choosing your estate agent, they will be taking professional photographs of your property, 360 photographs and sometimes even virtual reality videos for those buyers who simply don't want to travel to see your property.
This is why it's crucial to make sure your property is looking its best for the. It's amazing how many photographs we see that show untidy bedrooms, lawns and cluttered front drives. Many sellers think as long as the house looks great when the viewer enters, this is all that matters. Having professional photographs with untidy rooms will lose you potential buyers, as there is only so much a photographer can do.
How should one dress their house up for sale?
In exactly the same way, you would impress on a first date; by looking your best.
You have to imagine buyers to think on a more basic level, where they need to be shown how good your home can possibly look. Is it worth doing up your house before selling? Yes if you want to maximise the potential return from your property. Decide on what strengths your property has - then proceed to show those strengths off.
First impressions before entering the property
Within the first few seconds of driving or walking up to your property, a prospective buyer will be judging the outside of your home.
What does the Driveway look like?
Is there enough space for parking their car or cars?
Is your home painted and looking able to weather many more winters? I
If you have a front garden, is it well kept?
Do the bins look ghastly or is everything looking prim and proper?
Do the windows need a lick of paint?
Maybe your front door needs a new door knocker?
All these things might seem minor, but they could be the difference between getting the best offer possible or reducing your price.
How to do a house viewing

Many sellers will want to be out of the house entirely and will allow their estate agent to show the viewers around, however you could show the viewers around yourself if you are feeling up to it. If this is the case and your house is fully ready with everything we have mentioned above in place. The next stage is to set the scene.
Turn all the lights on or at least the lights that compliment the rooms that need extra light. Make sure you've aired your house, so it feels fresh, rather than stale or musty. Welcome the viewers with smiles and stand back as they take in your home. Answer all questions honestly and obviously state how much you have loved living here.
What should you not show when showing a house?
Firstly, we should say that full disclosure is key - if you do not disclose everything then the sale could fall through.
Tidy all cooking away and random drinks you may have left out. If you have a pet; keep it out of sight. Some people strangely do have a fear of animals no matter how loving yours is. If an agent is conducting the viewing I would advise you to leave the property - people like space when looking around a property and don't like being crowded. Homeowners rarely can talk up a property as well as an estate agent can - so best leave them to do their job.
How do I make my house viewing go well?
As beautiful and well turned out as your house may be, you can't force a prospective buyer to make an offer. They will either like it or they will not. As long as you follow all the points already mentioned then you are ticking all the boxes in helping the viewing go well. If the viewer can enter the property on time and isn't held up there is nothing more you can really do that isn't already noted.
What to do when your house is being shown?
If an agent is showing your property - the best thing you can do is leave the property. Crowding the viewers will help no one. Of course, if you are showing the property give the viewers space and be there to address any queries they may have.
Does an empty house sell faster?

.
An empty house will actually take longer to sell. This is officially true with decades of research gone into this exact topic. Homes that are fully furnished and occupied or even staged will sell faster. Not only that, they also increase the
value of your property
.
Some buyers lack imagination and need their hands held when it comes to the buying process of visualising what a house will look like. Empty rooms often look smaller than they really are. An empty property will show up all the wear and tear. An empty property also reeks of urgency when selling a property, and the belief that there is an urgency to sell will actually slow down most prospective buyers. Psychology can be a crazy thing but it is fundamental in the buying process of properties.
How important is staging when selling a home?
Does staging help sell a house? We have already learnt that empty homes take longer to sell. Thankfully due to decades of research, the staging of a home; where you lay it out like a show home, will quicken the sale and likely ratchet up the asking price.
Good luck with selling your apartment, house and your old home - in a seller's market the process is obviously easier, but I hope with these tips you may maximise the offer on your property and
speed up that sale process
, enabling you to move on to the next stage in your property life. If you live in the Leeds area, then feel free to get in touch with us at Dwell-Leeds, as we excel at getting our clients the best possible result when it comes to selling property in Leeds.
We've done it again! Dwell have been recognised as one of the best Estate Agents in the UK for the 3rd time
We're delighted to announce that Dwell have won Gold award in the annual Estate Agent Masters Awards and will again appear in the Best Estate Agent Guide for 2022.

Over 15,000 estate agencies are included in the assessment, which is conducted by Property Academy, supported by the UK's leading property portal, Rightmove.

Each office is scored against a unique set of criteria looking at property marketing, customer service and results – which are determined following a survey of 30,000 buyers, sellers, landlords and renters.

There follows a whole of market assessment, using a combination of data analysis, mystery shopping and a website review to identify the best agencies in the country.

Following this process, Dwell have been rated 'Exceptional', the highest tier attainable in the awards.

This year's success follows previous wins in the same category for Dwell in both 2019 and in 2020.

Director of Dwell, Jon Graham, commented "We are thrilled that the hard work and dedication our team put in has been recognised once again by winning the most thorough and prestigious award in the industry"
What certificates do I need to sell my house?
Your house is looking great - it's exactly what the buyers wanted and as you accept an offer, you realise the task at hand has only just begun. To complete the process of
selling the house
, there are a number of documents that must be filled in and signed before you can wave goodbye.
To many outsiders in the UK, the property system may seem overly complicated, but as long as you know what needs to be done and in what order the process need not be as complicated or laborious as it first seems.
In this article, we will cover all the documents you need to sell your house. If you are short on time these include:
Identification
Title deeds of the property
The freehold or leasehold documentation
Energy performance certificate
Management information pack
Contents and fittings form
Property information form
Mortgage details
Offer of acceptance
Identification Requirements
To sell your home, your solicitor and estate agent will need to see who you say you are to satisfy regulatory requirements. The ID required for your estate agent and solicitor will come in the form of:
Photo identification (passport or driving license)
Recent proof of current address, in the form of a recent utility bill or similar
The UK legal system requires this proof to satisfy the Anti Money Laundering (AML) regulations that have been brought in to protect both the buyer and seller from fraud and to reduce the simple washing of money. You will find all Solicitors, conveyancers and estate agents have to operate under these rules. In turn, they will hold onto all documentation whilst it is relevant for them to do so.
Title Deeds of the Property
Title Deeds are held at the Land Registry, and if (like many others) you don't have them to hand, you can download them for around £3. The Solicitor acting for you on your sale will usually do this.
What to do if you can't find your title deeds?
Sometimes the title deeds are not held by the Land Registry, this is more common where you have owned the property for several decades, and this can and does cause hiccups with residential sales. Your solicitor will usually find a solution one way or another.
If you can't locate the title deeds yourself, a solution can be found via the 'Title Absolute' from the Land Registry. This involves proving that you are the legal owner of your home and that you have a right to the freehold and the structures on the property. You will also need to show that you've had possession for an unbroken period of 15 years; if you can't prove this, then you may want to contact the Land Registry sooner rather than later for help on the next steps. "Title Absolute" requires a lot more time and admin to sort, so you'll need to apply for it well in advance of selling your property.
The Freehold or Leasehold Documentation
Every home in the UK is either freehold or leasehold. It's very likely if you are selling a house it will be freehold, but if you are selling an apartment you will likely be a leaseholder.
Freeholders - All documentation will be required by your solicitor and the buyer's solicitor.
Leaseholders - You will need to produce a copy of the lease. Leasehold information can be slow to acquire as you are relying on the managing agent or freeholder to be forthcoming with the relevant documentation. Depending on the leaseholder you are dealing with this can take weeks and sometimes even months. Delays of this kind are common place.
EPC - Energy Performance Certificate
How well insulated is your old home and how much energy does it consume? This is crucial information that the lucky individual buying your property will want to know, but also information that is required and needed by law.
The Energy Performance Certificate (EPC) is an assessment of the energy use of your home and its C02 impact. Your home will be rated from A to G - "A" being the highest and most efficient rating, whereas "G" means poor energy efficiency.
If your EPC is older than 10 years in age you will need to seek out a new EPC. We can arrange this for you, should you need an EPC.

Do you need an electrical certificate to sell a house?
The Buyer's Solicitor will ask if you have an electrical certificate but there is no legal obligation to provide a buyer with any electrical safety certificate. Providing an electrical safety certificate might make selling a house faster, but it is not a legal requirement in the UK. If your Buyer asks you to provide one it comes down to your decision if you want to provide one. The same question is often asked about gas certificates.
Do you need a gas certificate to sell a house?
The same answer applies as above where. The EPC is the only legal requirement when selling a house a gas certificate is not a legal requirement in the UK. It may be deemed useful, but it is not essential for a sale.
Management information pack
Leaseholders who pay a service charge to their managing agent or freeholder will need to send off for a Management information pack. This is sometimes known as a Leaseholder information Pack. You or your faithful solicitor will need to source this from the freeholder or the managing agent.
This can take some time to acquire and it's certainly something that we have often found slows the process down during our years of helping people sell their homes in Leeds. So its best to make sure that you request this information as soon as you start the selling process, or even before if you want a quick transaction.
If you have owned the property for at least two years you have the right to extend the lease. Most people won't bother if the lease is above 100 years but if the lease is less than 80 years you should consider extending the lease. A short lease can impact the property's value and have an impact on mortgage lending and buyer confidence. When renewing the lease, 999 years is an optimum extension, but 125 years is an absolute minimum. You should be aware that renewing a lease can be a very costly exercise however.
Contents and Fittings form - TA10
Sometimes to encourage the deal to take place, or simply for convenience; the seller will include certain items of furniture, fittings or white goods. However, it can be very common to buy a property and arrive at that property on the day you are picking up the keys and realise they have even taken the lightbulbs. Something we imagine is not great for karma. Don't take the light bulbs!
However, the TA10 form details exactly what contents and fittings will be left at the property for the buyer. This can be anything from the lightbulbs, the washing machine, fridge, garden shed and even the trees in the garden.
I've heard nightmare stories where the buyer thought they were getting a beautiful garden with their property only to realise the seller had dug up all the beautiful trees and bedding to take with her to her next property.
TA6 - Property information form
This is a comprehensive document highlighting the current form of the property that you are selling. Such things like building regulations and if there is parking or not included with the property etc.
The TA6 Form covers the following
Boundaries - how much of the property do you actually own. The last thing a buyer wants is a dispute with their next door neighbour, weeks after moving in about where or where not the garden fence may be placed.
Complaints - any continuing disputes you may have with your neighbours - residential or commercial.
Environmental matters - Is your property built on a flood plain? Is there a risk of a sinkhole? All these matters need to be disclosed to the prospective buyer once the offer has gone in. This also includes the EPC (discussed earlier).
Insurance - Provide details to the buyer of how much your insurance is for the property and the contents.
Parking - Does your property have a garage, driveway or off street parking - key information that a buyer will need to know and also want to know.
Proposals - as the owner of the property, are you aware of any local planning permission being sought by anyone? This may come in the form of planning permission letters etc from the local council.
Planning - is everything in order in your property - to make sure windows are there with permission for example. Or maybe you have been granted planning permission on something but simply haven't carried out the work. This is crucial information to any buyer.
Services - when was the boiler last serviced. What is the condition of the electrical wiring as well as the gas etc?
Utilities - Where are your meters located and who are your providers for the utility companies. Meter readings will be needed on the final day you move out so to avoid conflicts on future bills.
Warranties - Is your boiler or the white goods that you may be leaving behind under warranty? Maybe you have installed a new heat pump or solar panels? The buyer would love to know if they have any more years of warranty on them.
Occupiers/Tenants - Will your occupiers be entitled to stay once the transaction has completed. This is very relevant to investors buying to let properties with tenants already in place. It not only gives the tenants peace of mind but it also gives the buyer peace of mind knowing that they will have an income stream from day one.
Exceptional charges for the property - this could be maintenance fees if in a gated community, service fees etc. Usually this is revealed while selling the property but it's best to have it all written down so there is no misunderstanding between parties.
Transaction information – a crucial section to help in avoiding any confusion - buyers and sellers have a set moving date; that way the buyers moving vans don't rock up a few days before the seller is due to move out.
Much of the information above can be provided by local authorities. However the more efficient and thorough you can be in providing the TA6 form, with accurate information, the smoother sale will proceed.
Mortgage details
This section won't be relevant if you don't have a mortgage on your property, but given that most do, it's worth making a note of what's required.
You will need to provide your current mortgage including your account details and the amount that is still owed. You will also need to supply details of any loans that have been taken out or charges against your property, as these will all need to be paid off upon completion of the sale, so that they are not linked to the property when the deeds are in the new buyer's name.
If charges remain outstanding you will need to sign an undertaking. This promises the buyer that you will use the money from the sale to pay the mortgage and any loans against the property upon completion.
Offer of Acceptance
Upon agreeing the sale with the buyer, a document stating the acceptance of the offer will be drafted up by your solicitor or conveyancer.
You will need to sign a Transfer of Deeds ready for the sale of completion. This will usually be overseen by your legal representative and then these contracts will be exchanged with the buyer of your property. The transfer of deeds will tell the two parties:
The agreed sale price
The date/time when the purchase is complete
Any legal restrictions
When contracts have been signed and exchanged, the sale at this point becomes legally binding. If either the buyer or seller withdraws from the sale they will become liable to financial compensation due to the costs involved.
Time to pop open the champagne?
Once you have done all of this, it will mean you have successfully sold your property. UK property deals are seen by other nations as overly complicated and lengthy, but with all these documents listed above comes certainty. By the end of the process it is very clear who owns what and there can be no argument about this.
No one said buying and selling properties was easy! Now would be the perfect opportunity to take that well deserved glass of champagne!